By Josselin Melara
Whether they are roasted, cooked, in a smoothie or salad, nopales are one of the most consumed foods in Mexico, although it is native to America, today it can be found on all continents.
WHY IS IT GOOD TO EAT NOPALES?
They reduce the risk of COVID19: It is rich in fiber and vitamin C, so it keeps your defenses in good condition and protects your immune system.
For the skin:  Both the consumption of prickly pear and the application of topical products of prickly pear pads have beneficial effects on wounds and skin infections.
Digestion: From its rich soluble fiber, it has a satiety effect and a reduction in fat absorption at the intestinal level, contributing to weight reduction. In addition, it controls the excess production of gastric acid and protects the lining of the stomach and intestines.
Diabetes:  It has a highly recommended hypoglycemic power since it lowers blood glucose concentrations.
Osteoporosis: Scientists from UNAM discovered that its flour reduces the risk of developing this disease due to its calcium content.
Anticancer: Its dietary fiber helps to dilute the concentration of potentially cancer cells that may appear in the colon.
Antioxidant:  Helps fight free radicals, which age the skin. It helps regenerate skin cells to allow wound healing.
Heart health: Its amino acids and fibers that nopal contains act in conjunction with antioxidant effects and vitamins, preventing the formation of fatty plaques in the arteries, reducing the risk of heart disease.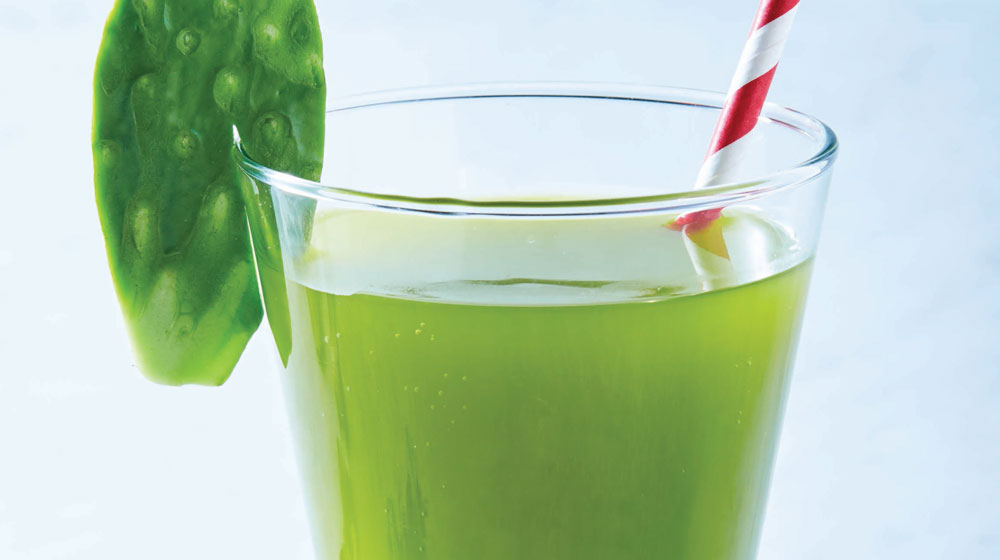 Learn how to prepare a delicious cactus juice to detoxify yourself.
WHAT OTHER NUTRIENTS DOES NOPAL PROVIDE?
Vitamin A, K, B1, B2, B3 and B6
Chlorophyll
Calcium
Potassium
Magnesium
Sadio
WHAT IS THE BEST WAY TO CONSUME IT?
The preparation method does not influence the benefits that it brings to our body, but the most recommended is to steam it for a maximum time of 10 minutes, you can also add it to your recipes.
Discover the best recipes with nopales in Cocina Fácil 
The Mazatlan Post