Acapulco, Guerrero.- A bar and a restaurant were closed by municipal authorities, after an operation carried out on Saturday night; they did not comply with health protocols.
In her social networks, the municipal president of Acapulco, Adela Román Ocampo, reported on a new operation that was carried out by different institutions, to verify that businesses comply with the health provisions, due to Covid-19.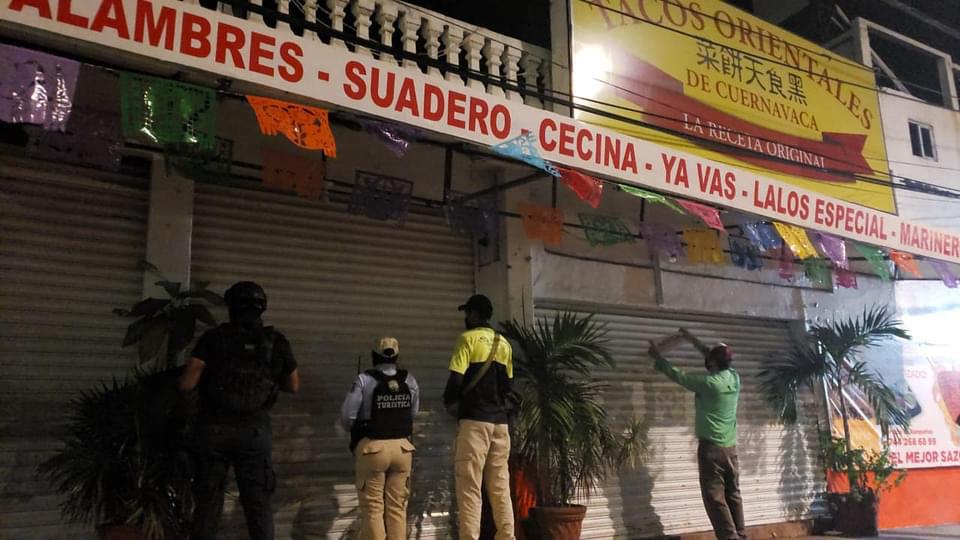 The balance was from two businesses closed: the "Príncipe" bar and the "Carmenere" restaurant, the latter located in Costa Azul; Closing stamps were affixed to both.
"With the coordination of the three orders of government, we continue with the operations to supervise that the establishments comply with the corresponding sanitary measures."
The result of the operation this morning had the closure of two establishments that did not comply with health protocols; in addition to not having a valid operating license, "said the statement released.
Tomorrow, the new official provisions to stop the advance of the SARS-CoV2 virus will come into force, all of them focused on the suspension of night activities in the entity.
Source: bajopalabra.com.mx