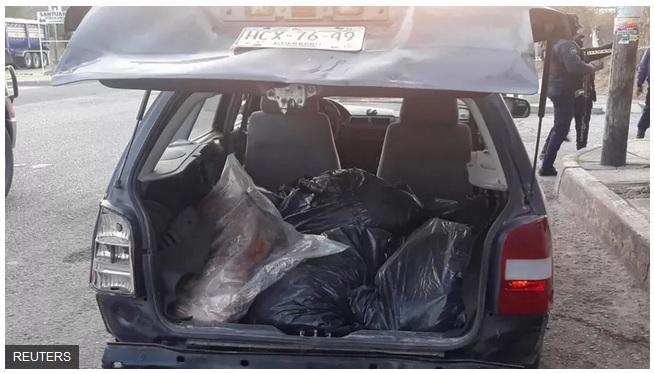 Six heads and other remains of human bodies were found this Thursday on a vehicle parked on the main avenue in the municipality of Chilapa, Guerrero, in southern Mexico.
Next to the scene, in addition, there was a poster with a message threatening the local population, a key point for organized crime, and the epicenter of a fight between groups trying to control the region.
"In Chilapa it is strictly forbidden to sell and consume crystal, kidnap, charge protection fees and steal. This is going to happen to those who fool around. All these crimes have capital punishment and the rules have to be followed. The plaza has an owner and is respected," said the narco-poster left next to the heads.
Inside the car were bags that also contained human remains. The finding was made in broad daylight and witnessed by hundreds of people.
The Guerrero Attorney General's Office indicated that it will begin an investigation into the homicides. At the moment, the victims have not been identified, but they were transferred for forensic analysis.