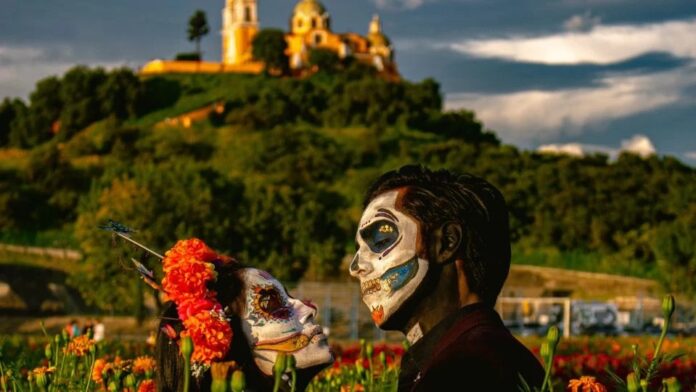 The days to celebrate the Dead are counting down, and you can enjoy this season in one of these Magical Towns with unique celebrations
Seasonal festivals in Magical Towns. Escape to one of these destinations with unique celebrations for the Day of the Dead
The Day of the Dead is getting closer, and in Mexico there are unique destinations to celebrate November 1 and 2 with rituals, events and mega offerings, so this holiday is the perfect excuse for a GETAWAY away from the city.
Among the great tourist offer that Mexico has, are the Magical Towns, incredible destinations where you can also escape to enjoy the Day of the Dead, since they have unique celebrations, and which only take place during this season.
1. Pátzcuaro, Michoacán
This Magic Town is located on Lake Pátzcuaro and during the Day of the Dead the pantheons are decorated with altars with marigold flowers, candles, food and mezcal. Many of the communities around Pátzcuaro carry out mega offerings, rituals and cultural activities such as La Noche de la Ánimas.
2. Real del Monte, Hidalgo
This year in Real del Monte you cannot miss the first edition of the International Horror Fair where you will live an immersive experience of legends and scary movies in at least six horror houses, night tours of the English Pantheon, camping, and much more Do not miss it!
3. Chignahuapan, Puebla
Chignahuapan is one of the most beautiful destinations in Puebla, and during the Day of the Dead season a festivity takes place that has caught the attention of thousands of tourists: the Festival of Light and Life, a show on the water in which, with phosphorescent lights, floating pyramids, dance and much more.
4. Taxco, Guerrero
Another unmissable destination for the Day of the Dead is the Magical Town of Taxco where the Catrinas Festival takes place in which, on the nights of late October and early November, the catrinas go out to walk the streets of the town, a unique event that you can enjoy with the family, you can also take advantage of visiting the Festival de las Lloronas, full of music, dance and fun.
5. Atlixco, Puebla
In this Magical Town you cannot miss the Valle de Catrinas Festival in which monumental catrinas of important figures of Mexico are placed in the main streets of Atlixco, this year it already has a date, and it will take place from October 14 to November 5, 2023.
Source: Escapadah