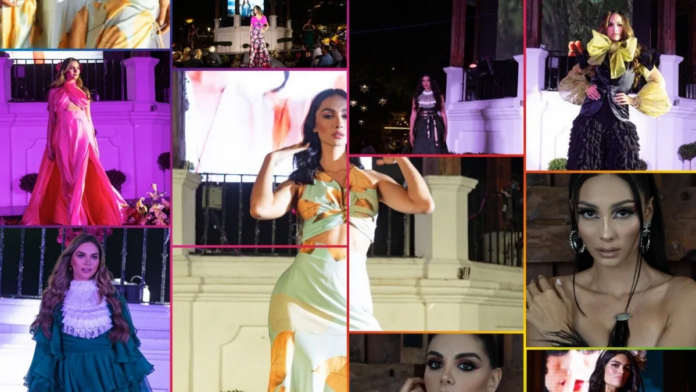 Hand in hand with faces known as beauties from various states, these catwalks took place in the main square of the city of Taxco, cataloged as magical and unmissable.
Considered the City of Light, in the city of Taxco, Guerrero, the fifth edition of "Mexico on the skin" was held, an event that brings together fashion, culture, and tourism.
The event was founded by Tony Berber and Lu Buffoni, lifestyle, tourism and fashion enthusiasts. Since 2017, national and international fashion proposals have been presented in this corner of Mexico. The organizers make a selection and are invited to fill Taxco's main square with catwalks. The models are 15 women who have been or are selected in beauty pageants as winners in their states.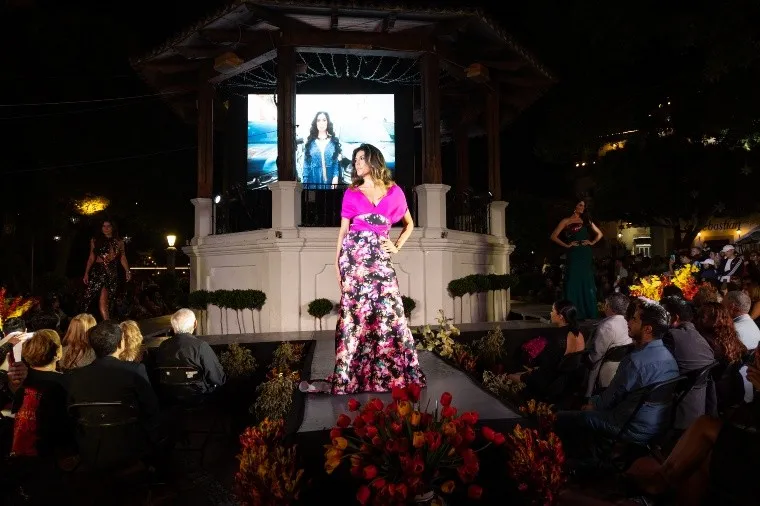 There were 5 designers, including two jewelry and accessories designers: Enrique García and Yurueta, and three women's fashion designers: Jasive Fernández, Jessika Santillan and Carmen Belissa.
During this edition, the artists who stood out in "Mexico on the skin" were Jasive Fernández, fashion designer who represented Mexico in the Dubai pavilion at Expo Dubai 2020 and who is recognized for being a promoter and defender of Mexican fashion contemporary.
"I want to leave a legacy in Mexican fashion and in fashion around the world, I am interested in first of all being seen as a world power, in terms of proposal and design, and that in Mexico we not only make artisanal fabrics, I honor and respect them. and I love them, but I am designing for the woman of the world", said Jasive Fernández, designer of the firm that bears her name.
Jasive presented in México en la Piel a capsule –selection and adaptation of garments from a previously presented collection– which he titled "Vibrato", from his past "Symphony" collection.
The name leads us to think of classical music and this inspiration is reflected in the multiple textures of the fabrics and in the pleats in the colonial and ad hoc style for autumn winter.
This collection is special because of the necklines that have gained ground in Fernández's signature, these pieces are the harmonic union of what elegance and essence of the brand itself mean, which is full of femininity.
Jasive Fernández said in an interview: "My main inspiration is women and I continue to highlight the beauty and strength of women through my fabrics and lines. I used colorful pieces that go very well with this catwalk 'Mexico on the skin' and in the middle of the national month".
On this runway, blouses with balloon sleeves in silk fabric with maxi bows predominated, which in combination with sparta-type vests, catch the eye due to the shapes of the garments, as well as the elegant transparencies and bright tones, such as red, green olive, gold, bottle green and black.
The second proposal for this catwalk was that of the jewelry designer Enrique García, this artist has been running his own silver jewelry business for three years.
Enrique García is an apprentice of the Mexican international jeweler Daniel Espinosa, one of the most important accessories designers in Latin America, who rose to fame with greater force because both the artist and pop singer Shakira and the celebrity Kendall Jenner as well as Paris Hilton have bought your accessories.
García claims to have had an excellent teacher and his work reflects it, he already has points of sale in New York, Mexico City, Acapulco, San Miguel de Allende and Ensenada.
In addition, García commented for El Economista that he is once again collaborating with Disney to launch a silver Mickey Mouse. Without offering more details, he also commented that it would be the second time that he works with this company.
One of the jeweler and designer Enrique García's workshops is located in Taxco and participated with a variety of bracelets, necklaces, earrings and rings to adorn the Jessika Santillán catwalk with its accessories.
Jessika's eponymous firm focuses on making chiffon dresses with different combinations and colors for warm places and special events. The firm is peculiar for having long dresses with a lot of flare so that the wind plays with them when walking and most of them have straps on the torso, which means that they are finished off with necklines in order to always complement them with an accessory.
On the international side was the Colombian luxury fashion brand for women Carmen Belissa. This firm that comes from Barranquilla showed off at the Taxco zócalo kiosk with various exits with colorful and neutral prints.
"I am happy to come not only to show fashion but because this event brings together fashion, beauty, and culture and I have been doing this for 21 years. When they called me to invite me as an international designer, I prepared 15 outings and I got very excited because the magical destination is also being promoted and this is for the whole world to adopt," said Belissa in an interview with El Economista.
Carmen Belissa presented 15 outlets with a timeless trend that bears the name of "Alegría" and is inspired by the social changes that have been experienced worldwide, rebirth, and letting go and that is the reason for the leaves that she captured in her textiles. The color that she predominated is blue and yellow in silks and veils that evoke comfort and elegance.
After five editions, México en la piel continues to be an invitation to visit the city of Taxco and an event to support the dissemination and consumption of national fashion, art and design.