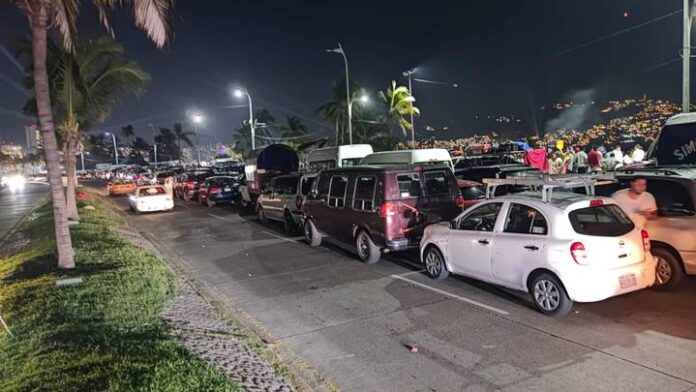 Long lines of vehicles parked up to third row were observed along the tourist avenue
The main avenue of the port of Acapulco was insufficient to accommodate thousands of tourists and Acapulco residents who arrived aboard their vehicles to enjoy the Fireworks Gala over the bay on the night of this Saturday, December 31.
Hours before the fireworks show over the bay, the Costera was already invaded by thousands of people and vehicles that were parked in three of the four lanes.
The use of three lanes for vehicle parking on the Miguel Aleman Costera also caused many affectations to visitors and locals.
Source: El Sol de Acapulco