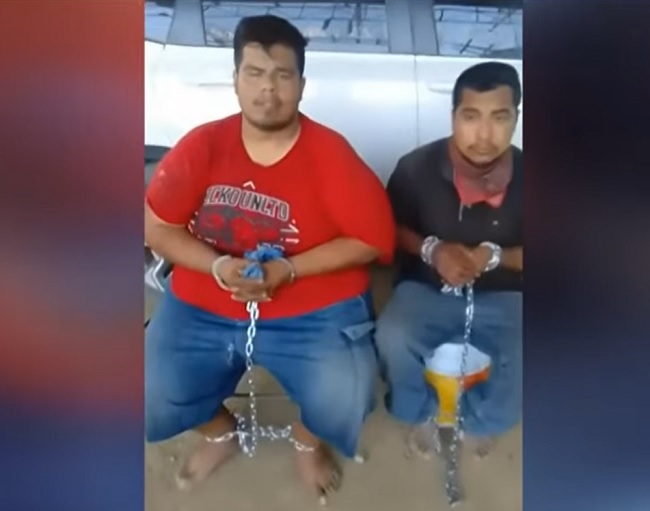 Media rights activists voiced concern on Wednesday for three Mexican journalists feared to have been abducted two weeks ago in an area controlled by drug traffickers. Jesus Pintor Alegre, Fernando Moreno Villegas, and Alan Garcia Aguilar, who worked for the news website Escenario Calentano, disappeared on December 27 in Guerrero state.
In a video posted by unknown persons on social media, two of the missing journalists appear chained hand and foot. One of the journalists says they're "paying the consequences" for their reporting in the violent southern region.
The area where the journalists went missing is "very difficult, very complex, controlled almost 100 percent by the Familia Michoacana" drug cartel, Reporters Without Borders (RFS) representative Balbina Flores told AFP.
Los 3 reporteros fueron reportados como desaparecidos desde el 27 de diciembre. Hoy, dos de ellos fueron exhibidos encadenados de pies y manos, y obligados a dar un mensaje #TierraCaliente https://t.co/kHt7fGXu1U

— SDP Noticias (@sdpnoticias) January 10, 2023
RSF, the Committee to Protect Journalists, and fellow rights group Article 19 made a joint appeal for the authorities to "find the journalists immediately," as well as to provide protection to relatives and other media workers in the area.
The Guerrero State Human Rights Commission also issued a statement demanding that authorities launch an investigation.
Source: Excelsior
---