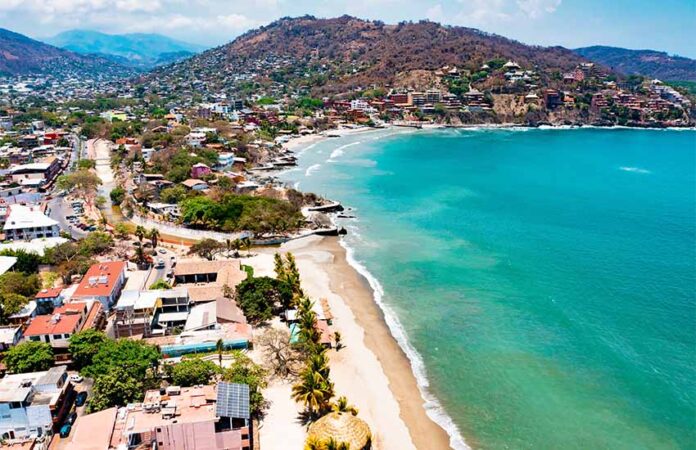 ZIHUATANEJO, Gro., March 8, 2023.- The businessman and tourism promoter Mario Telésforo Aguilar Blanco declared that this 2023 the demand for foreign tourism to tour the towns of Zihuatanejo and Petatlán decreased.
He specified that the drop is up to 80 percent after the Canadian company Sunwing Airlines, a subsidiary of Sunwing Travel Group, the main provider of tourists for this type of guided tours, departed from the double beach destination last year. "When the company left, we lost 80 percent of the sale of local tours. The 20 percent that we have is the direct sale that is made from the agency to the client that arrives freely at the destination. What was lost was the corporate sale of the tours," he reiterated.
The affected tours are those that take place in the community of El Coacoyul to learn about its gastronomy, coconut plots, handicrafts, and its culture in general. In addition to other tours that are carried out at points such as the archaeological zone of Soledad de Maciel (La Chole) in the municipality of Petatlán.
Aguilar Blanco said that the departure of Sunwing and other companies such as Amstar is not a reason to lament, but rather to reflect, innovate and improve the products offered in Ixtapa-Zihuatanejo. "We must all draw together a route as a destination. Sunwing left Zihuatanejo, but not the country, it is currently in the Riviera Maya, the Riviera Nayarita and the Baja California Peninsula."
He added that in order to count on these companies again, it takes at least two years for them to return because they must make quotes, tours, advertise and sell the packages again.
Source: Quadratin