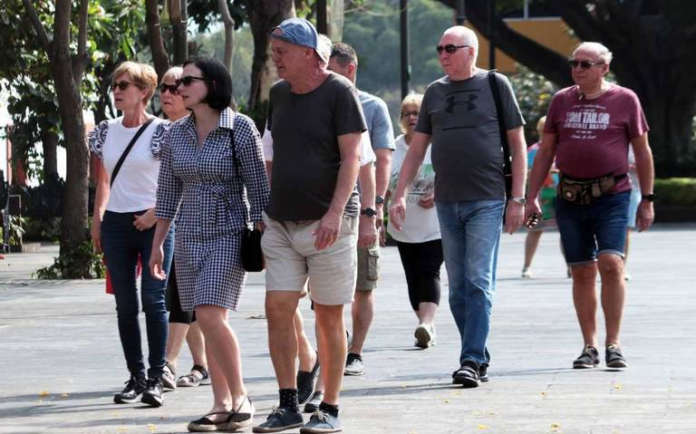 The survey evaluated the difficulty in finding a home, language barriers, and the ease of carrying out bureaucratic procedures.
Emigrating is an increasingly tempting alternative for many who, thanks to the possibilities of remote work and the hyperconnectivity of these times, can easily pack a suitcase and buy a plane ticket.
However, what is not so easy is to effectively adapt to the new destination, get in tune with its culture, and settle in a wide range of aspects that are considered once the big step is taken.
To facilitate this task, some countries have made an effort to facilitate the basic and most urgent issues for newcomers, so that their journey is not so overwhelming.
Internations, a 4.5 million member expatriate community in 420 cities around the world, conducted a survey of nearly 12,000 migrants and determined the countries most and least chosen to start a new life.
To do this, it was based on the Expatriate Essentials Index, which includes the assessments of newcomers on issues such as digital life -access to online services-, housing -affordability and ease of finding a place in the real estate market. -, bureaucratic procedures -opening of bank accounts, need for visas- and language -need to know the local language or facility to learn it-.
The ranking is based on the Essentials for Expatriates Index, which contemplates the ease of carrying out procedures and language barriers, among others (EFE)
Based on this, Bahrain ranked first out of 52 places thanks to how convenient it is to access a visa, how easy it is to get home, a large number of government services and procedures that can be carried out online, and the possibility of move around without resorting to the local language.
In second place was the United Arab Emirates, followed by Singapore, two countries in which those surveyed agreed that there are no major language barriers and that highlighted good administrative management.
The United Arab Emirates ranked second in the ranking (AP)
A spokesperson for Internations commented in a dialogue with CNBC that, most likely, it is not a coincidence but, rather, a deliberate job that the Executives of the countries carried out to attract migrants. Likewise, he said that in these cases the ease of the native language does not stand out, but rather that they are nations in which English is widespread, which benefits many aspects of daily life.
Both in Bahrain and in the United Arab Emirates and in Singapore, there was a large presence of travelers from India who settled in these destinations for work -either because they arrive in search of a new position, for a particular project, for recruitment outside its borders or, even, with the desire to start their own business.
Most of them work in the field of finance and banks, added the survey, and denied, on the contrary, that they are suggested destinations for retired people.
One of the countries that stood out in the ranking was Canada, the only country in North America that achieved a place in the top ten. There, the new residents assure that they can carry out the initial basic procedures without great difficulties and highlight the strong digital infrastructure achieved, although they recognize that it is difficult to find affordable housing.
Canada was the only North American country that achieved a place in the top ten of the list (REUTERS)
Meanwhile, at the bottom of the list were Germany, Japan, and China, where language barriers and limitations in browsing online and accessing digital services play a big role in stopping migrants from traveling.
China ranked among the least friendly countries due to language barriers and difficulty navigating online (Getty Images)
The top 10 friendliest countries for expats:
1. Bahrain
2. United Arab Emirates
3. Singapore
4. Estonian
5. Oman
6. Indonesian
7. Saudi Arabia
8. Qatar
9. Kenya
10. Canada
Source: INFOBAE