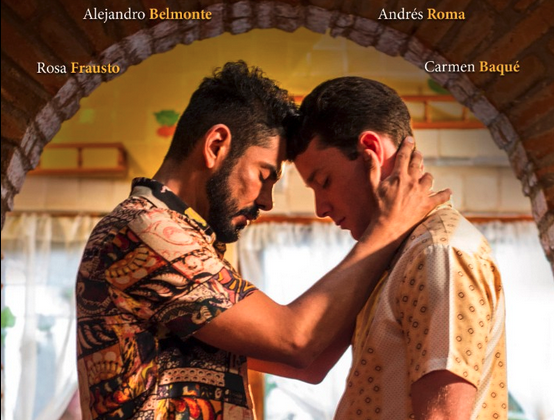 They deliver the prizes in the category of International Short Film Competition
With the awards and screening of the winning workers of the International Short Film Competition and the premiere of the film "Amar sin miedo", by director Juan Frausto, on the night of Saturday, April 29, the eighth edition of the Taxco International Film Festival.
This was announced by the organization of the festival in a statement in which dozens of people gathered at the Hotel Posada San Javier, screened the winning shorts: África, by Salvador Santana II in the Documentary category; La Valanha, by Xóchitl Enríquez in the Fiction category; Torrential Melody, by José Luis Saturno, and Animalism, by Carolina Jaschack, in the Experimental category.
Likewise, after the awards ceremony, Amar sin miedo was shown, with the presence of Juan Frausto, its director and the protagonist Rosa Frausto, as well as people who participated in the production.
This film was filmed entirely in Taxco.
This VIII edition of the Taxco International Film Festival took place between April 21 and 29 and turned out to be an intense week of activities, among which the delivery of the Silver Ring to Carlos Cortés stands out, for his career of more than 100 films, among which he has won the Ariel for the sound design of Tempestad, by Tatiana Huezo, as well as the CAS, the BAFTA and the Oscar for the sound design of the film El sonido del metal, from 2019.
Likewise, the screening of Macario, a Mexican film directed by Roberto Gavaldón, was held as a posthumous tribute to the actor Ignacio López Tarso, protagonist of the iconic 1960 film and whose main location is the silver city of Taxco.
The Polygonal Region immersive concert, presented by Phonolab Mexico, made up of prominent musicians, and the second edition of the 72-Hour Student Documentary Rally, were also part of the activities.
In the training part, cell phone video workshops for entrepreneurs were given by the Costa Rican director Laura Trigueros, as well as production design by Max Albarrán and a talk with the National Film Commissioner, Diana Segoviano.
Finally, at the time, the director of the festival, Naú Aguilera Álvarez, recalled that this is a space that exalts culture and art, through the presentations of film productions and short films, promotes international tourism and announced that the next edition, the ninth will take place from April 19 to 27, 2024.
 Source: Sur Acapulco