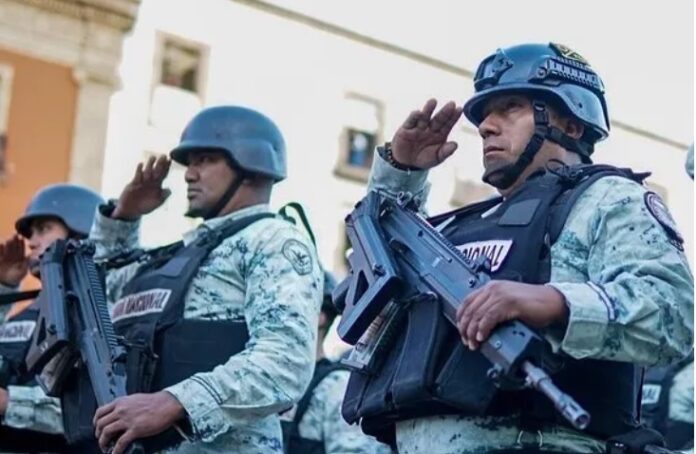 On Tuesday, November 7th, Mexico's government unveiled a plan to nearly triple the National Guard deployment in the state of Guerrero to massively ramp up security in Acapulco after the crime-plagued beach resort was devastated by a hurricane last month.
Hurricane Otis, the strongest to ever hit Mexico's Pacific coast, hammered Acapulco, killing dozens of people, causing billions of dollars in damage, and sparking widespread looting.
The influx of National Guard troops to the stricken city will make Guerrero, which lies in southern Mexico, home to the biggest deployment of any state, the government said.
"This plan seeks to have the National Guard in the municipality of Acapulco permanently to continue guaranteeing security," Defense Minister Luis Cresencio Sandoval said at a press conference with President Andres Manuel Lopez Obrador.
In Acapulco, the National Guard presence will increase from 360 members to 9,860, Sandoval said. Guerrero's total will rise to 14,620 from 5,120 at present.
The number is more than double the nearly 7,000 troops stationed in the violence-ravaged central state of Guanajuato, which has had the highest National Guard presence.
Mexico will set up 38 bases across Acapulco, a city of nearly 900,000 people, to house the troops.
Crime has for years been a blight on Acapulco, which in 2022 was among the 10 most violent cities in the world, according to data published by a Mexican civil society group, the Citizen Council for Public Security and Criminal Justice.
At times during the past dozens of years, the city has been the most violent in Mexico, according to the group. While its homicide rate has eased somewhat, recent months have seen a slew of violent incidents, including a journalist's brazen murder and the deadly ambush of 13 police officers near the city.
The creation of the National Guard has been a pillar of Lopez Obrador's security strategy and a target of critics who argue his policies have failed to make Mexico safer, pointing to record numbers of homicides on his watch.
Source: SDDT