Doraliz Terrón, a reporter for the digital site Paralelo Informativo, was attacked on Monday morning while broadcasting live on Los Muertos beach in Puerto Vallarta.
She was pointing out tourists who were sunbathing and enjoying the beach, despite the fact that the beaches have been closed on instructions from the Government of Mexico.
While filming a group of foreigners, who were drinking beers under palapas and lounge chairs, a man in his late 50s stood up from the group and faced the reporter directly, questioning in an aggressive tone why she was filming them.
Trying to respond that they could not be on the beach due to the closure of the beaches due to the COVID-19 pandemic, the foreign man approached the reporter attacked her, pushing her, all while the live broadcast continued to role.
"You can't film us. You need our permission. And we don't give you permission. Get out of here! "Says the man in English, while Doraliz insists that it doesn't matter and they are on the beach when they shouldn't be.
These events have caused outrage on social networks, as it is assumed that the beaches are not open to any tourist, however, in the journalist's video you can see at least 7 to 10 people in a restaurant with a beach area drinking beer and taking rest at the tables and palapas.
In the end, the reporter retires and continues broadcasting, gives notice to the authorities and films (in another video) when members of the Municipal Police arrive to ask tourists to leave, warning them about the measures, although they do not compel them and end, they stay.
Closure of beaches for one month
The Federal Ministry of Health issued by agreement the determination to close beaches for national, local or foreign tourism, as a measure to mitigate contagions due to the COVID-19 pandemic, at least until next April 30.
In some states, there is a presence of the Navy, National Guard, and Army, on their coastal territories, while in others only elements of Civil Protection and Municipal Police.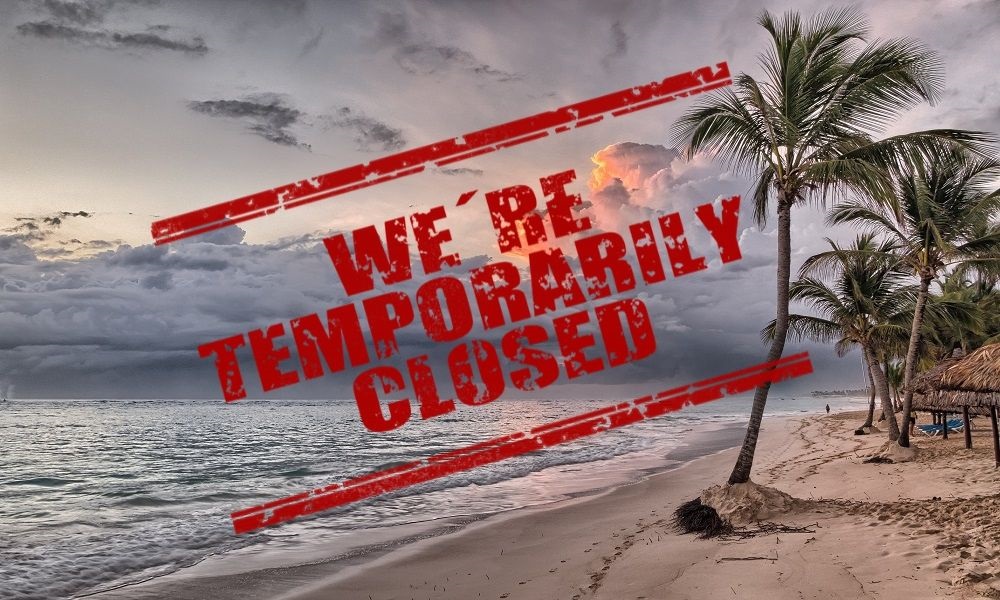 Despite the fact that no one is forcibly forced to take shelter, they are invited not to leave the house or meet in public, much less to make trips, after the health emergency that today already has 2,439 positive cases and 125 deaths in Mexico.
Playa Los Muertos (Los Muertos Beach, Deadman's Beach or Beach of the Dead) is the most popular, the best known and the most visited beach in Puerto Vallarta.
It's south of the Malecon and the Cuale river. The first part of the beach in the Romantic Zone (Old Vallarta) between the Cuale river mouth and Venustiano Carranza street (where you can find Daiquiri Dick's) is called Olas Altas beach and south of Venustiano Carranza it's called Los Muertos beach.
For The Latest Mexico News About Living, Working, Investing or Retiring in Mexico Please Join and Share our Page or Click Here
Source: vallartaopinaenlinea.com
The Mazatlan Post