Not only is it the 'Bill & Melinda Gates Foundation', Bill Gates is also collaborating on another front to achieve the panacea against SARS-CoV-2, his vaccine. The ' Coalition for Preparation and Innovation for Pandemics ' (CEPI for short) has investment Gates, Germany, Japan, Norway, the European Union, and now Mexico has joined as announced Foreign Minister, Marcelo Ebrard.
In search of the promised vaccine
Foreign Minister Ebrard said in a tweet that he participated in the Global Response to Coronavirus Summit, through which he joined CEPI, an organization that a couple of months ago announced the start of a campaign to raise $ 2 billion that they will be used exclusively for the development of a vaccine against COVID-19.
Now, on May 4, the UN, governments around the world, and CEPI, have joined together to call for a funding campaign to raise $ 8 billion.
In his message in the transmission, the foreign minister recalled that Mexico recently proposed to the UN an agreement so that all patients in the world can have guaranteed access to medicines and vaccines, when they are available. In addition, the chancellor spoke for other countries in the region:
"[Latin Caribbean States] have asked me to communicate the desire to participate in the initiative, we are going to gather resources to give decisive regional support (…) we will contribute resources and knowledge so that we can all succeed together"
CEPI is requesting a total of $ 8 billion, of which $ 2 billion will be used exclusively to complete all phases of clinical studies on eight vaccine candidates, and eventually the large-scale manufacture of three of them, from 12 to 18 months.
Of the $ 2 billion sought, $ 924 million has already been collected.
What Can Go Wrong
The 30 Most Disturbing Human Experiments in History
Disturbing human experiments aren't something the average person thinks too much about. Rather, the progress achieved in the last 150 years of human history is an accomplishment we're reminded of almost daily. Achievements made in fields like biomedicine and psychology mean that we no longer need to worry about things like deadly diseases or masturbation as a form of insanity. For better or worse, we have developed more effective ways to gather information, treat skin abnormalities, and even kill each other. But what we are not constantly reminded of are the human lives that have been damaged or lost in the name of this progress. The following is a list of the 30 most disturbing human experiments in history.
30. The Tearoom Sex Study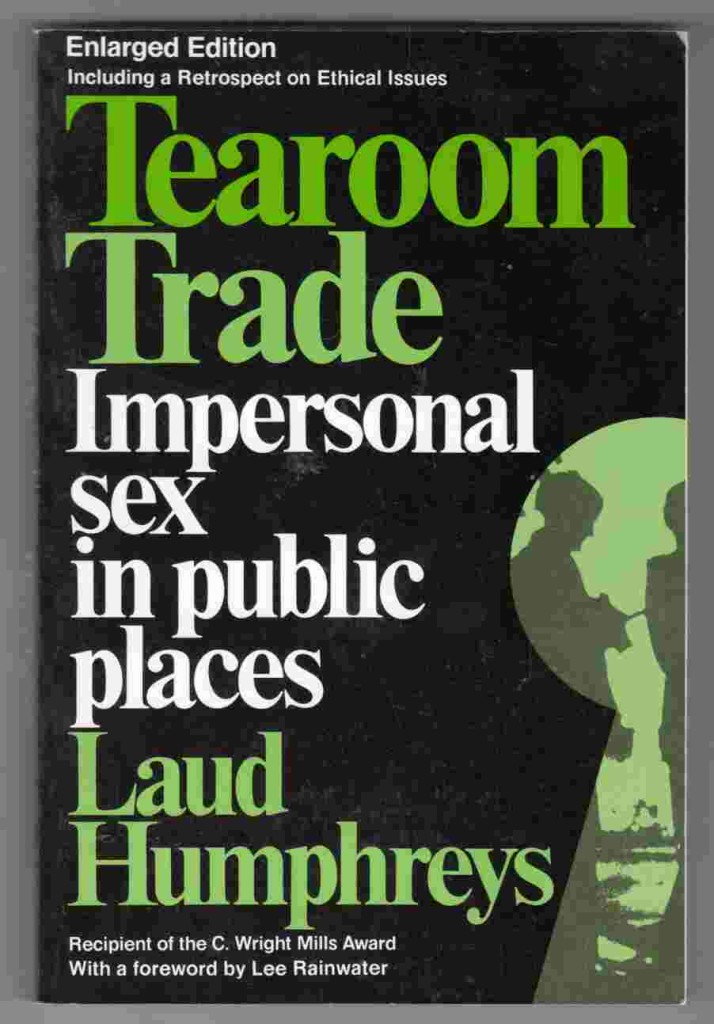 Sociologist Laud Humphreys often wondered about the men who commit impersonal sexual acts with one another in public restrooms. He wondered why "tearoom sex" — fellatio in public restrooms — led to the majority of homosexual arrests in the United States. Humphreys decided to become a "watchqueen" (the person who keeps watch and coughs when a cop or stranger get near) for his Ph.D. dissertation at Washington University. Throughout his research, Humphreys observed hundreds of acts of fellatio and interviewed many of the participants. He found that 54% of his subjects were married, and 38% were very clearly neither bisexual or homosexual. Humphreys' research shattered a number of stereotypes held by both the public and law enforcement.
29. Prison Inmates as Test Subjects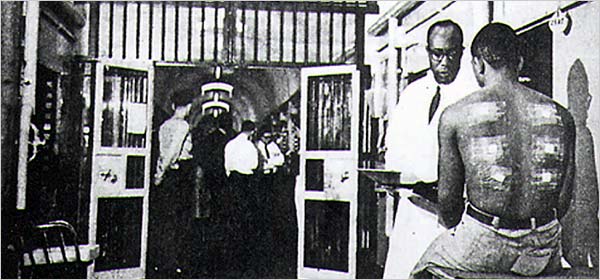 In 1951, Dr. Albert M. Kligman, a dermatologist at the University of Pennsylvania and future inventor of Retin-A, began experimenting on inmates at Philadelphia's Holmesburg Prison. As Kligman later told a newspaper reporter, "All I saw before me were acres of skin. It was like a farmer seeing a field for the first time." Over the next 20 years, inmates willingly allowed Kligman to use their bodies in experiments involving toothpaste, deodorant, shampoo, skin creams, detergents, liquid diets, eye drops, foot powders, and hair dyes. Though the tests required constant biopsies and painful procedures, none of the inmates experienced long-term harm.
28. Henrietta Lacks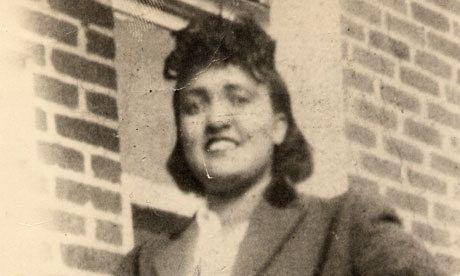 In 1955, Henrietta Lacks, a poor, uneducated African-American woman from Baltimore, was the unwitting source of cells which where then cultured for the purpose of medical research. Though researchers had tried to grow cells before, Henrietta's were the first successfully kept alive and cloned. Henrietta's cells, known as HeLa cells, have been instrumental in the development of the polio vaccine, cancer research, AIDS research, gene mapping, and countless other scientific endeavors. Henrietta died penniless and was buried without a tombstone in a family cemetery. For decades, her husband and five children were left in the dark about their wife and mother's amazing contribution to modern medicine.
27. Project QKHILLTOP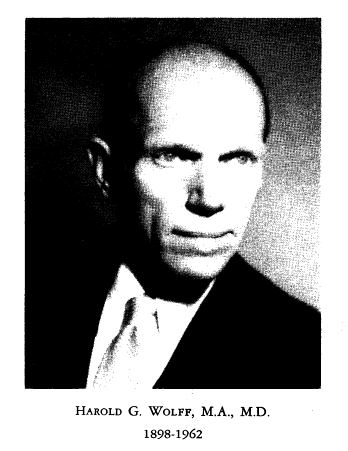 In 1954, the CIA developed an experiment called Project QKHILLTOP to study Chinese brainwashing techniques, which they then used to develop new methods of interrogation. Leading the research was Dr. Harold Wolff of Cornell University Medical School. After requesting that the CIA provide him with information on imprisonment, deprivation, humiliation, torture, brainwashing, hypnoses, and more, Wolff's research team began to formulate a plan through which they would develop secret drugs and various brain damaging procedures. According to a letter he wrote, in order to fully test the effects of the harmful research, Wolff expected the CIA to "make available suitable subjects."
26. Stateville Penitentiary Malaria Study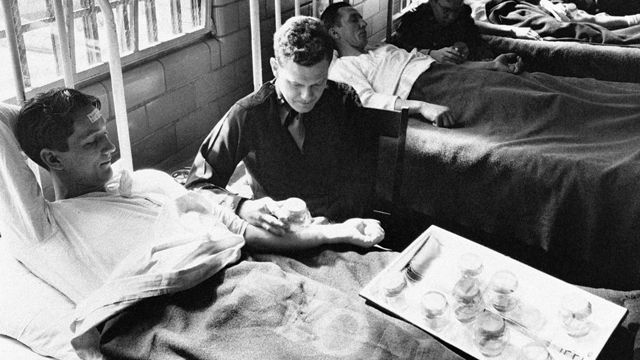 During World War II, malaria and other tropical diseases were impeding the efforts of American military in the Pacific. In order to get a grip, the Malaria Research Project was established at Stateville Penitentiary in Joliet, Illinois. Doctors from the University of Chicago exposed 441 volunteer inmates to bites from malaria-infected mosquitos. Though one inmate died of a heart attack, researchers insisted his death was unrelated to the study. The widely-praised experiment continued at Stateville for 29 years, and included the first human test of Primaquine, a medication still used in the treatment of malaria and Pneumocystis pneumonia.
25. Emma Eckstein and Sigmund Freud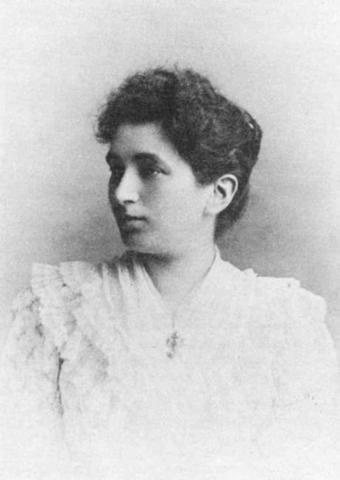 Despite seeking the help of Sigmund Freud for vague symptoms like stomach ailments and slight depression, 27-year old Emma Eckstein was "treated" by the German doctor for hysteria and excessive masturbation, a habit then considered dangerous to mental health. Emma's treatment included a disturbing experimental surgery in which she was anesthetized with only a local anesthetic and cocaine before the inside of her nose was cauterized. Not surprisingly, Emma's surgery was a disaster. Whether Emma was a legitimate medical patient or a source of more amorous interest for Freud, as a recent movie suggests, Freud continued to treat Emma for three years.
24. Dr. William Beaumont and the Stomach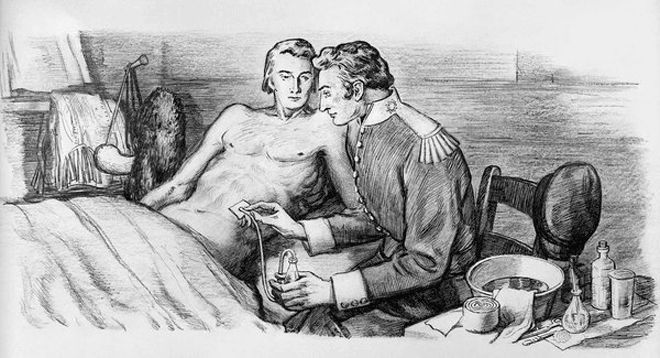 In 1822, a fur trader on Mackinac Island in Michigan was accidentally shot in the stomach and treated by Dr. William Beaumont. Despite dire predictions, the fur trader survived — but with a hole (fistula) in his stomach that never healed. Recognizing the unique opportunity to observe the digestive process, Beaumont began conducting experiments. Beaumont would tie food to a string, then insert it through the hole in the trader's stomach. Every few hours, Beaumont would remove the food to observe how it had been digested. Though gruesome, Beaumont's experiments led to the worldwide acceptance that digestion was a chemical, not a mechanical, process.
23. Electroshock Therapy on Children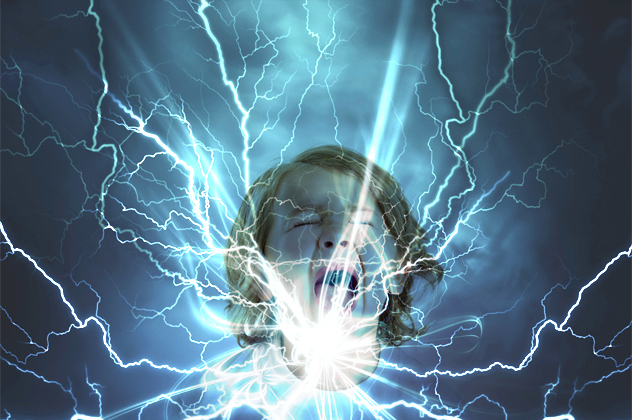 In the 1960s, Dr. Lauretta Bender of New York's Creedmoor Hospital began what she believed to be a revolutionary treatment for children with social issues — electroshock therapy. Bender's methods included interviewing and analyzing a sensitive child in front of a large group, then applying a gentle amount of pressure to the child's head. Supposedly, any child who moved with the pressure was showing early signs of schizophrenia. Herself the victim of a misunderstood childhood, Bender was said to be unsympathetic to the children in her care. By the time her treatments were shut down, Bender had used electroshock therapy on over 100 children, the youngest of whom was age three.
22. Project Artichoke
In the 1950s, the CIA's Office of Scientific Intelligence ran a series of mind control projects in an attempt to answer the question "Can we get control of an individual to the point where he will do our bidding against his will and even against fundamental laws of nature?" One of these programs, Project Artichoke, studied hypnosis, forced morphine addiction, drug withdrawal, and the use of chemicals to incite amnesia in unwitting human subjects. Though the project was eventually shut down in the mid-1960s, the project opened the door to extensive research on the use of mind-control in field operations.
21. Hepatitis in Mentally Disabled Children
In the 1950s, Willowbrook State School, a New York state-run institution for mentally handicapped children, began experiencing outbreaks of hepatitis. Due to unsanitary conditions, it was virtually inevitable that these children would contract hepatitis. Dr. Saul Krugman, sent to investigate the outbreak, proposed an experiment that would assist in developing a vaccine. However, the experiment required deliberately infecting children with the disease. Though Krugman's study was controversial from the start, critics were eventually silenced by the permission letters obtained from each child's parents. In reality, offering one's child to the experiment was oftentimes the only way to guarantee admittance into the overcrowded institution.
20. Operation Midnight Climax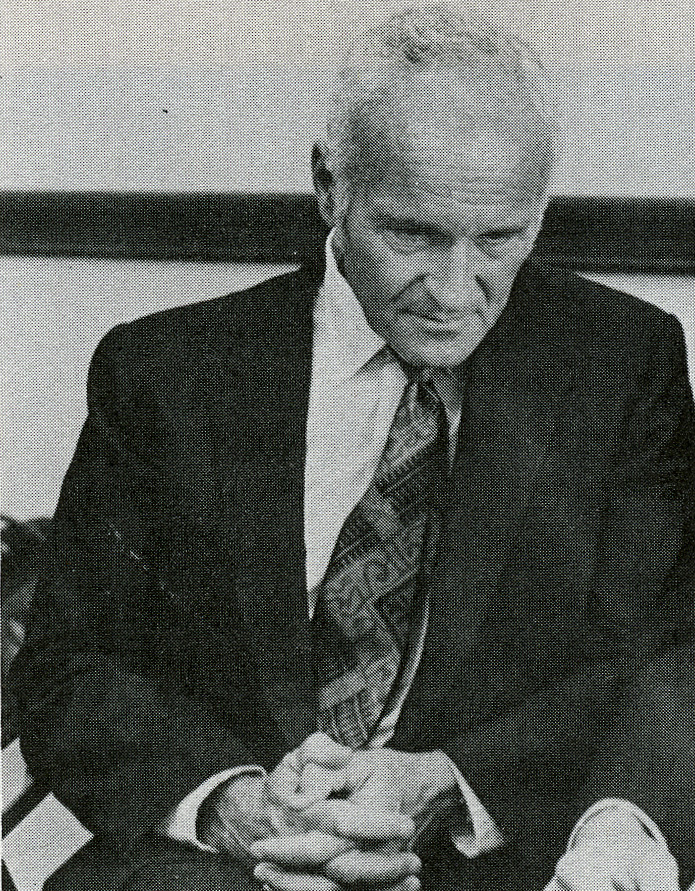 Initially established in the 1950s as a sub-project of a CIA-sponsored, mind-control research program, Operation Midnight Climax sought to study the effects of LSD on individuals. In San Francisco and New York, unconsenting subjects were lured to safehouses by prostitutes on the CIA payroll, unknowingly given LSD and other mind-altering substances, and monitored from behind one-way glass. Though the safehouses were shut down in 1965, when it was discovered that the CIA was administering LSD to human subjects, Operation Midnight Climax was a theater for extensive research on sexual blackmail, surveillance technology, and the use of mind-altering drugs on field operations.
19. Study of Humans Accidentally Exposed to Fallout Radiation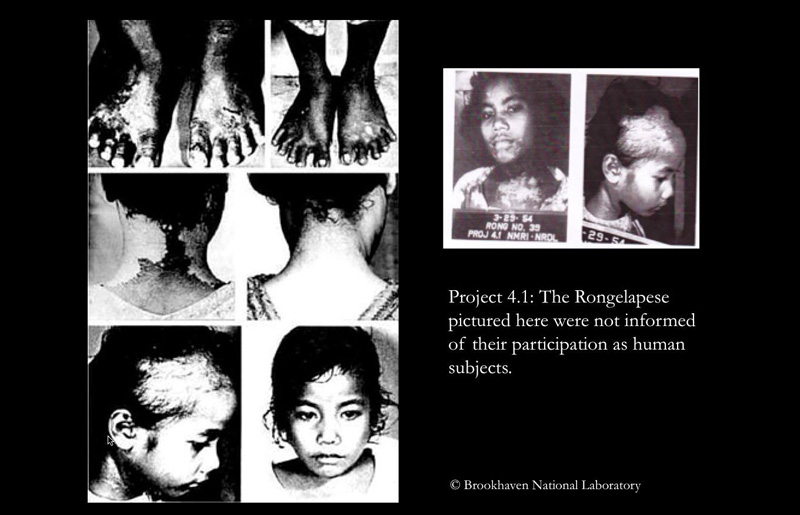 The 1954 "Study of Response of Human Beings exposed to Significant Beta and Gamma Radiation due to Fall-out from High-Yield Weapons," known better as Project 4.1, was a medical study conducted by the U.S. of residents of the Marshall Islands. When the Castle Bravo nuclear test resulted in a yield larger than originally expected, the government instituted a top secret study to "evaluate the severity of radiation injury" to those accidentally exposed. Though most sources agree the exposure was unintentional, many Marshallese believed Project 4.1 was planned before the Castle Bravo test. In all, 239 Marshallese were exposed to significant levels of radiation.
18. The Monster Study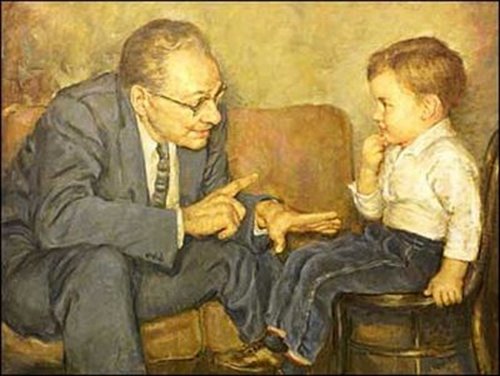 In 1939, University of Iowa researchers Wendell Johnson and Mary Tudor conducted a stuttering experiment on 22 orphan children in Davenport, Iowa. The children were separated into two groups, the first of which received positive speech therapy where children were praised for speech fluency. In the second group, children received negative speech therapy and were belittled for every speech imperfection. Normal-speaking children in the second group developed speech problems which they then retained for the rest of their lives. Terrified by the news of human experiments conducted by the Nazis, Johnson and Tudor never published the results of their "Monster Study."
17. Project MKUltra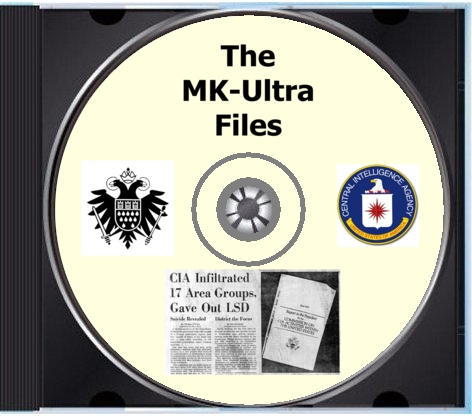 Project MKUltra is the code name of a CIA-sponsored research operation that experimented in human behavioral engineering. From 1953 to 1973, the program employed various methodologies to manipulate the mental states of American and Canadian citizens. These unwitting human test subjects were plied with LSD and other mind-altering drugs, hypnosis, sensory deprivation, isolation, verbal and sexual abuse, and various forms of torture. Research occurred at universities, hospitals, prisons, and pharmaceutical companies. Though the project sought to develop "chemical […] materials capable of employment in clandestine operations," Project MKUltra was ended by a Congress-commissioned investigation into CIA activities within the U.S.
16. Experiments on Newborns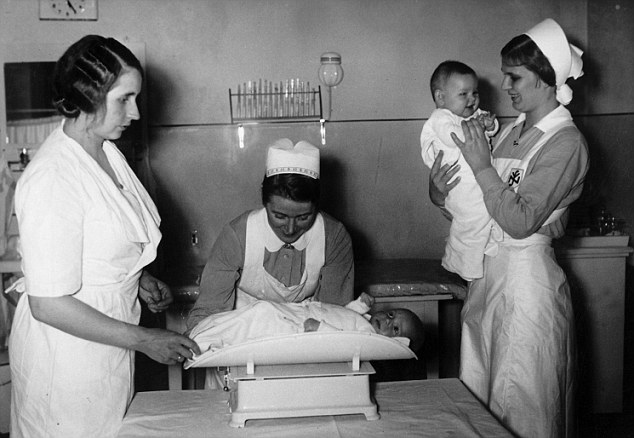 In the 1960s, researchers at the University of California began an experiment to study changes in blood pressure and blood flow. The researchers used 113 newborns ranging in age from one hour to three days old as test subjects. In one experiment, a catheter was inserted through the umbilical arteries and into the aorta. The newborn's feet were then immersed in ice water for the purpose of testing aortic pressure. In another experiment, up to 50 newborns were individually strapped onto a circumcision board, then tilted so that their blood rushed to their head and their blood pressure could be monitored.
15. The Aversion Project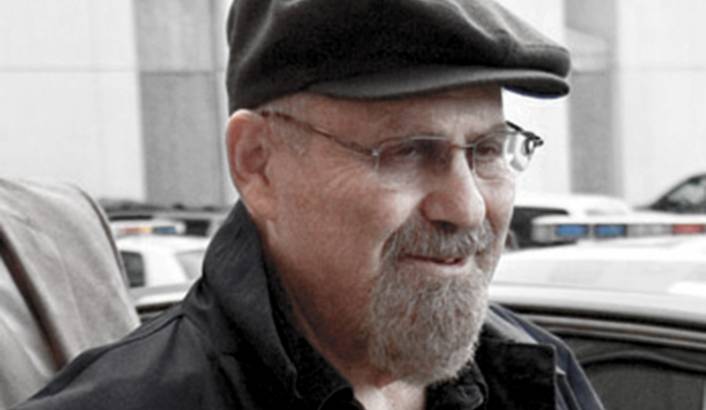 In 1969, during South Africa's detestable Apartheid era, thousands of homosexuals were handed over to the care of Dr. Aubrey Levin, an army colonel and psychologist convinced he could "cure" homosexuals. At the Voortrekkerhoogte military hospital near Pretoria, Levin used electroconvulsive aversion therapy to "reorientate" his patients. Electrodes were strapped to a patient's upper arm with wires running to a dial calibrated from 1 to 10. Homosexual men were shown pictures of a naked man and encouraged to fantasize, at which point the patient was subjected to severe shocks. When Levin was warned that he would be named an abuser of human rights, he emigrated to Canada where he currently works at a teaching hospital.
14. Medical Experiments on Prison Inmates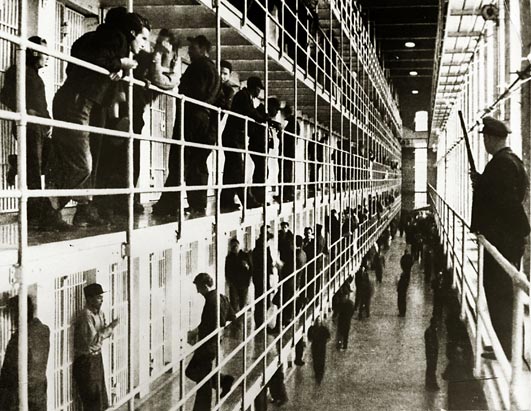 Perhaps one benefit of being an inmate at California's San Quentin prison is the easy access to acclaimed Bay Area doctors. But if that's the case, then a downside is that these doctors also have easy access to inmates. From 1913 to 1951, Dr. Leo Stanley, chief surgeon at San Quentin, used prisoners as test subjects in a variety of bizarre medical experiments. Stanley's experiments included sterilization and potential treatments for the Spanish Flu. In one particularly disturbing experiment, Stanley performed testicle transplants on living prisoners using testicles from executed prisoners and, in some cases, from goats and boars.
13. Sexual Reassignment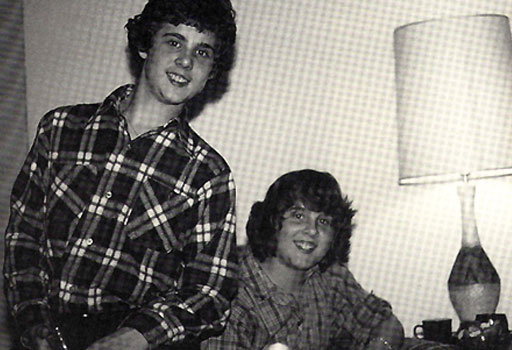 In 1965, Canadian David Peter Reimer was born biologically male. But at seven months old, his penis was accidentally destroyed during an unconventional circumcision by cauterization. John Money, a psychologist and proponent of the idea that gender is learned, convinced the Reimers that their son would be more likely to achieve a successful, functional sexual maturation as a girl. Though Money continued to report only success over the years, David's own account insisted that he had never identified as female. He spent his childhood teased, ostracized, and seriously depressed. At age 38, David committed suicide by shooting himself in the head.
12. Effect of Radiation on Testicles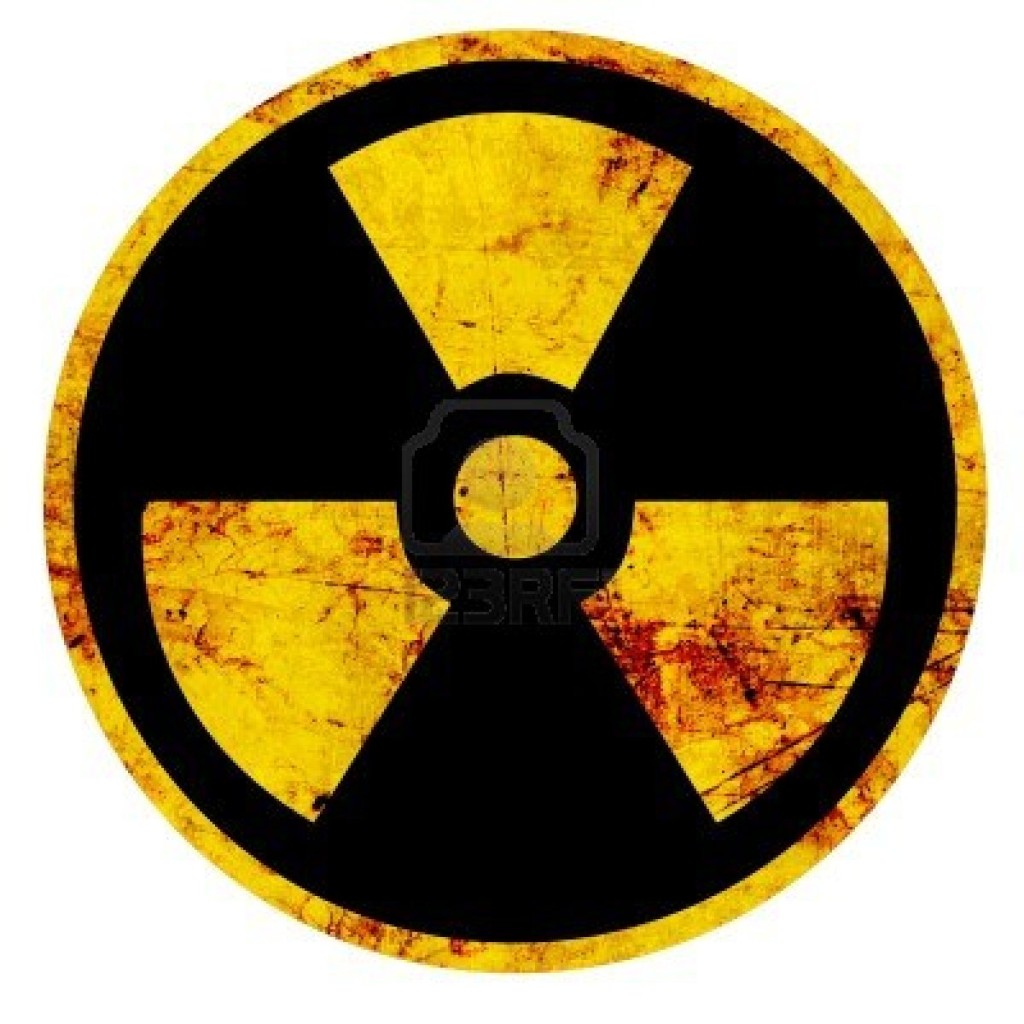 Between 1963 and 1973, dozens of Washington and Oregon prison inmates were used as test subjects in an experiment designed to test the effects of radiation on testicles. Bribed with cash and the suggestion of parole, 130 inmates willingly agreed to participate in the experiments conducted by the University of Washington on behalf of the U.S. government. In most cases, subjects were zapped with over 400 rads of radiation (the equivalent of 2,400 chest x-rays) in 10 minute intervals. However, it was much later that the inmates learned the experiments were far more dangerous than they had been told. In 2000, the former participants settled a $2.4 million class-action settlement from the University.
11. Stanford Prison Experiment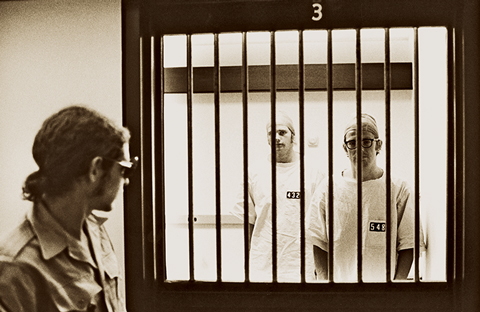 Conducted at Stanford University from August 14-20, 1971, the Stanford Prison Experiment was an investigation into the causes of conflict between military guards and prisoners. Twenty-four male students were chosen and randomly assigned roles of prisoners and guards. They were then situated in a specially-designed mock prison in the basement of the Stanford psychology building. Those subjects assigned to be guards enforced authoritarian measures and subjected the prisoners to psychological torture. Surprisingly, many of the prisoners accepted the abuses. Though the experiment exceeded the expectations of all of the researchers, it was abruptly ended after only six days.
10. Syphilis Experiments in Guatemala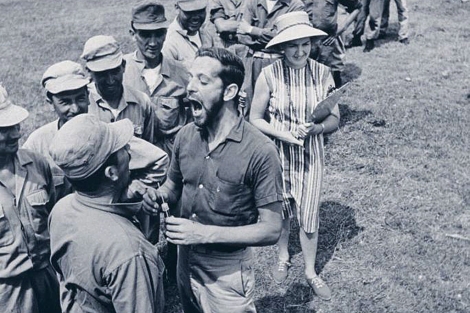 From 1946 to 1948, the United States government, Guatemalan president Juan José Arévalo, and some Guatemalan health ministries, cooperated in a disturbing human experiment on unwitting Guatemalan citizens. Doctors deliberately infected soldiers, prostitutes, prisoners, and mental patients with syphilis and other sexually transmitted diseases in an attempt to track their untreated natural progression. Treated only with antibiotics, the experiment resulted in at least 30 documented deaths. In 2010, the United States made a formal apology to Guatemala for their involvement in these experiments.
9. Tuskegee Syphilis Study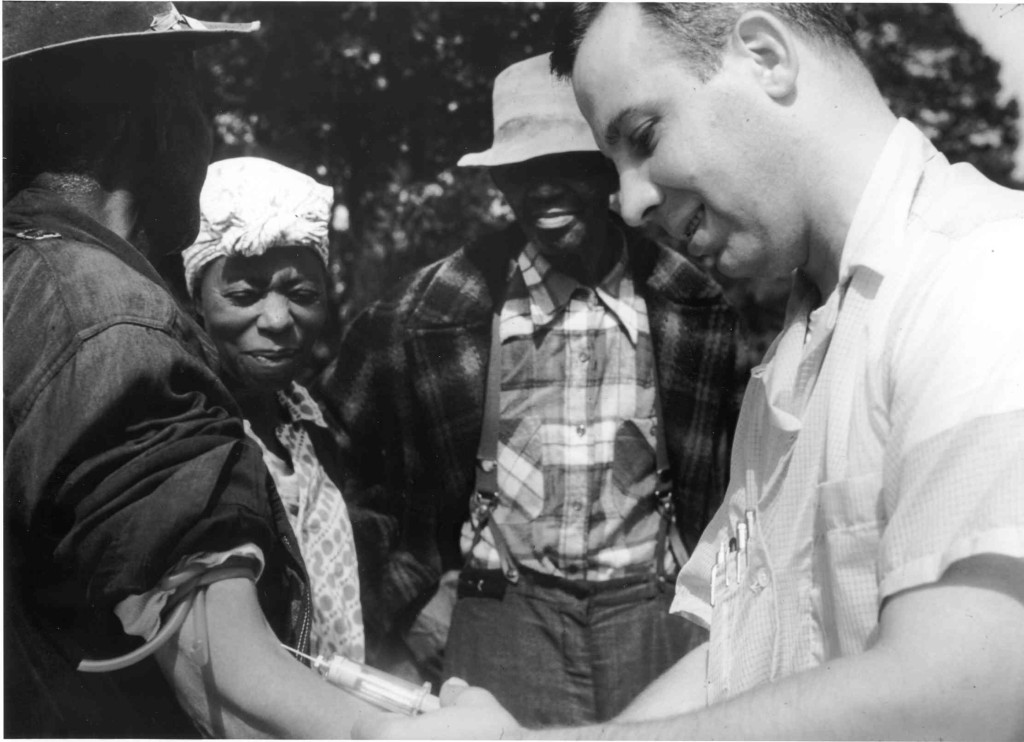 In 1932, the U.S. Public Health Service began working with the Tuskegee Institute to track the natural progression of untreated syphilis. Six hundred poor, illiterate, male sharecroppers were found and hired in Macon County, Alabama. Of the 600 men, only 399 had previously contracted syphilis, and none were told they had a life threatening disease. Instead, they were told they were receiving free healthcare, meals, and burial insurance in exchange for participating. Even after Penicillin was proven an effective cure for syphilis in 1947, the study continued until 1972. In addition to the original subjects, victims of the study included wives who contracted the disease, and children born with congenital syphilis. In 1997, President Bill Clinton formally apologized to those affected by what is often called the "most infamous biomedical experiment in U.S. history."
8. Milgram Experiment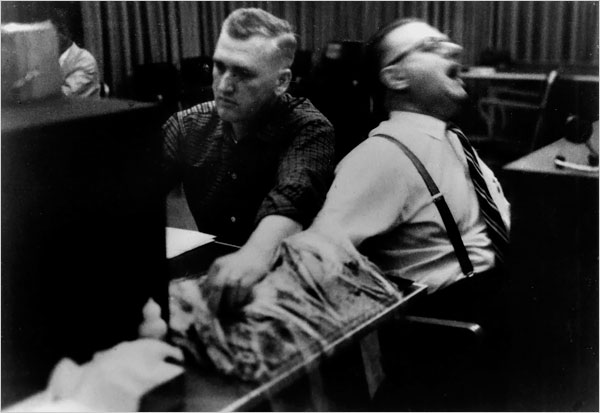 In 1961, Stanley Milgram, a psychologist at Yale University, began a series of social psychology experiments that measured the willingness of test subjects to obey an authority figure. Conducted only three months after the start of the trial of German Nazi war criminal Adolf Eichmann, Milgram's experiment sought to answer the question, "Could it be that Eichmann and his million accomplices in the Holocaust were just following orders?" In the experiment, two participants (one secretly an actor and one an unwitting test subject) were separated into two rooms where they could hear, but not see, each other. The test subject would then read a series of questions to the actor, punishing each wrong answer with an electric shock. Though many people would indicate their desire to stop the experiment, almost all subjects continued when they were told they would not be held responsible, or that there would not be any permanent damage.
7. Infected Mosquitos in Towns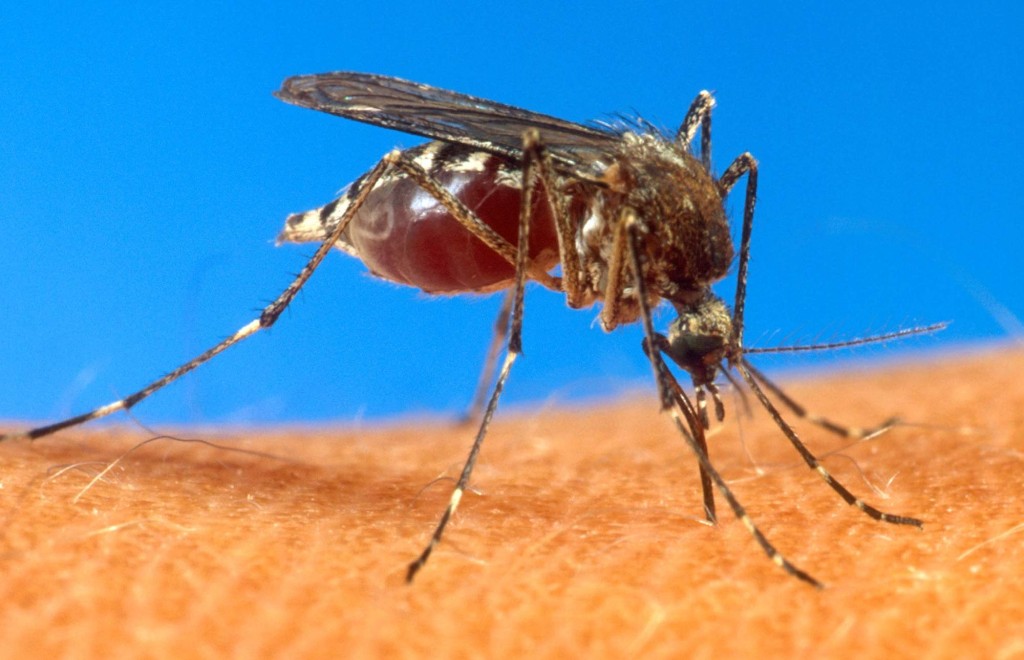 In 1956 and 1957, the United States Army conducted a number of biological warfare experiments on the cities of Savannah, Georgia and Avon Park, Florida. In one such experiment, millions of infected mosquitos were released into the two cities, in order to see if the insects could spread yellow fever and dengue fever. Not surprisingly, hundreds of researchers contracted illnesses that included fevers, respiratory problems, stillbirths, encephalitis, and typhoid. In order to photograph the results of their experiments, Army researchers pretended to be public health workers. Several people died as a result of the research.
6. Human Experimentation in the Soviet Union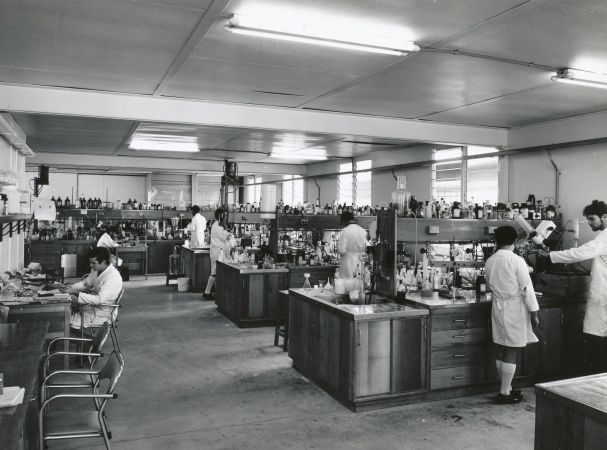 Beginning in 1921 and continuing for most of the 21st century, the Soviet Union employed poison laboratories known as Laboratory 1, Laboratory 12, and Kamera as covert research facilities of the secret police agencies. Prisoners from the Gulags were exposed to a number of deadly poisons, the purpose of which was to find a tasteless, odorless chemical that could not be detected post mortem. Tested poisons included mustard gas, ricin, digitoxin, and curare, among others. Men and women of varying ages and physical conditions were brought to the laboratories and given the poisons as "medication," or part of a meal or drink.
5. Human Experimentation in North Korea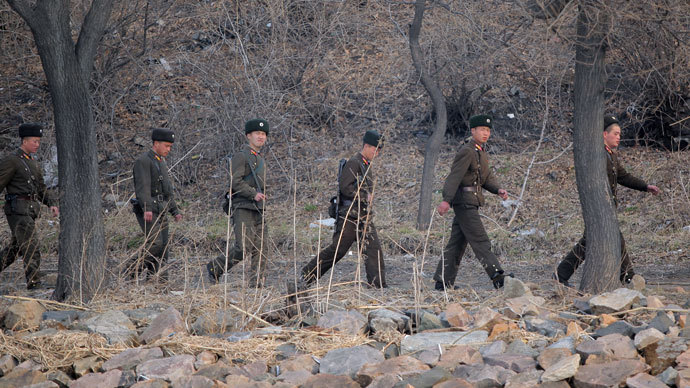 Several North Korean defectors have described witnessing disturbing cases of human experimentation. In one alleged experiment, 50 healthy women prisoners were given poisoned cabbage leaves — all 50 women were dead within 20 minutes. Other described experiments include the practice of surgery on prisoners without anesthesia, purposeful starvation, beating prisoners over the head before using the zombie-like victims for target practice, and chambers in which whole families are murdered with suffocation gas. It is said that each month, a black van known as "the crow" collects 40-50 people from a camp and takes them to an known location for experiments.
4. Nazi Human Experimentation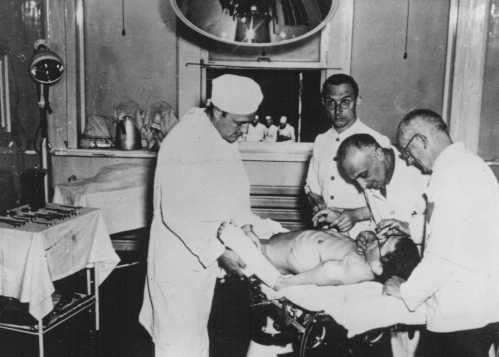 Over the course of the Third Reich and the Holocaust, Nazi Germany conducted a series of medical experiments on Jews, POWs, Romani, and other persecuted groups. The experiments were conducted in concentration camps, and in most cases resulted in death, disfigurement, or permanent disability. Especially disturbing experiments included attempts to genetically manipulate twins; bone, muscle, and nerve transplantation; exposure to diseases and chemical gasses; sterilization, and anything else the infamous Nazi doctors could think up. After the war, these crimes were tried as part of the Nuremberg Trial and ultimately led to the development of the Nuremberg Code of medical ethics.
3. Unit 731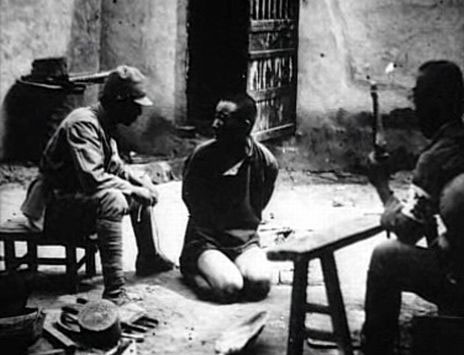 From 1937 to 1945, the imperial Japanese Army developed a covert biological and chemical warfare research experiment called Unit 731. Based in the large city of Harbin, Unit 731 was responsible for some of the most atrocious war crimes in history. Chinese and Russian subjects — men, women, children, infants, the elderly, and pregnant women — were subjected to experiments which included the removal of organs from a live body, amputation for the study of blood loss, germ warfare attacks, and weapons testing. Some prisoners even had their stomachs surgically removed and their esophagus reattached to the intestines. Many of the scientists involved in Unit 731 rose to prominent careers in politics, academia, business, and medicine.
2. Radioactive Materials in Pregnant Women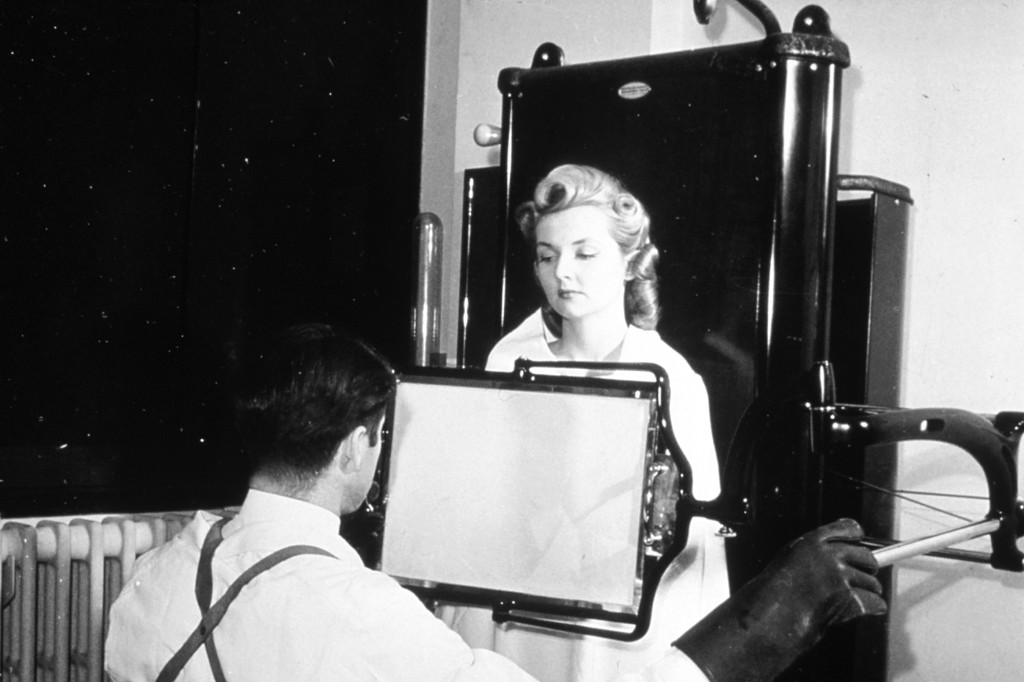 Shortly after World War II, with the impending Cold War forefront on the minds of Americans, many medical researchers were preoccupied with the idea of radioactivity and chemical warfare. In an experiment at Vanderbilt University, 829 pregnant women were given "vitamin drinks" they were told would improve the health of their unborn babies. Instead, the drinks contained radioactive iron and the researchers were studying how quickly the radioisotope crossed into the placenta. At least seven of the babies later died from cancers and leukemia, and the women themselves experienced rashes, bruises, anemia, loss of hair and tooth, and cancer.
1. Mustard Gas Tested on American Military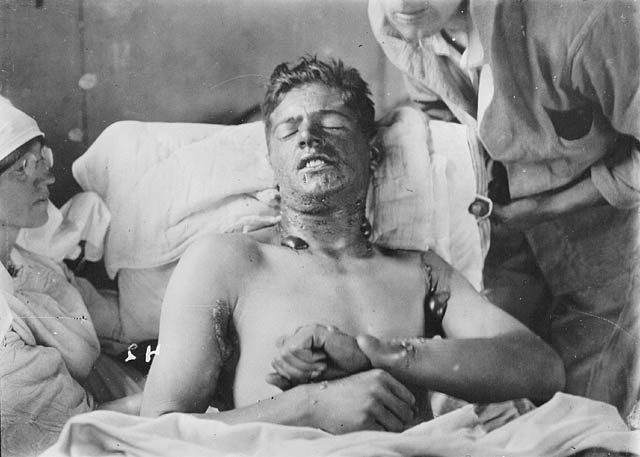 In 1943, the U.S. Navy exposed its own sailors to mustard gas. Officially, the Navy was testing the effectiveness of new clothing and gas masks against the deadly gas that had proven so terrifying in the first World War. The worst of the experiments occurred at the Naval Research Laboratory in Washington. Seventeen and 18-year old boys were approached after eight weeks of boot camp and asked if they wanted to participate in an experiment that would help shorten the war. Only when the boys reached the Research Laboratory were they told the experiment involved mustard gas. The participants, almost all of whom suffered severe external and internal burns, were ignored by the Navy and, in some cases, threatened with the Espionage Act. In 1991, the reports were finally declassified and taken before Congress.
Source: bestpsychologydegrees.com, xataka.com.mx
The Mazatlan Post