Nuevo León.- An intense day was experienced in Monterrey and its surroundings, when a strong hail storm was registered, with intense gusts of wind and even a tornado, this Friday afternoon, leaving at least one person dead.
National newspapers report that in the Monterrey metropolitan area the winds were moderate, but the rain was very intense, while in the municipality of Apodaca, in the Agua Fría area, a tornado was recorded that caused damage to the structures of industrial buildings.
Videos were shared on social networks where you can see how the sheet and wooden ceilings fell off and began to fly,
In addition, five trailers overturned due to strong gusts of wind.
It was reported that a woman, identified as Rocío "D", 32, was projected by the wind against a billboard, killing her instantly, La Jornada published.
According to municipal and state civil protection, the rains could continue.
The rains caused road closures in fords and overpasses in the metropolitan area, as well as landslides that affected the circulation of the toll and freeway Monterrey-Saltillo.
In addition, twelve trailers were overturned in Apodaca , at the height of Parque Stiva , after being impacted by the strong winds that hit the area.
Cargo vehicles were on top of each other blocking the road on the TLC Boulevard,
according to the Civil Protection of the State, the storm that is present entered from the north-west, with punctual heavy rains reaching 60mm in one hour and will continue on its way to the eastern part of the state.
So far the municipalities of Sabinas, García, Santa Catarina, Apodaca and Escobedo have been affected by the phenomenon, but according to the forecast, severe thunderstorms and hail fall are expected, with a 60% probability of passing through the area. metropolitan.
The rains in downtown Monterrey would begin around 5:00 p.m. and would remain until approximately 7:00 p.m. with winds that could reach 115 kilometers per hour, remaining in the north and east of Nuevo León, to decrease in intensity from 21:00 hours.
The authorities ask to be aware of the indications they provide as well as to take their due precautions to avoid accidents in this regard.
A few days ago 5 tornados surprise residents of Puebla
PUEBLA.- Tornadoes surprised the inhabitants of San Nicolás Buenos Aires, a municipality located in the middle area of ​​Puebla.
So far, the state government and the city council have only reported material damage or affected by this climatic phenomenon.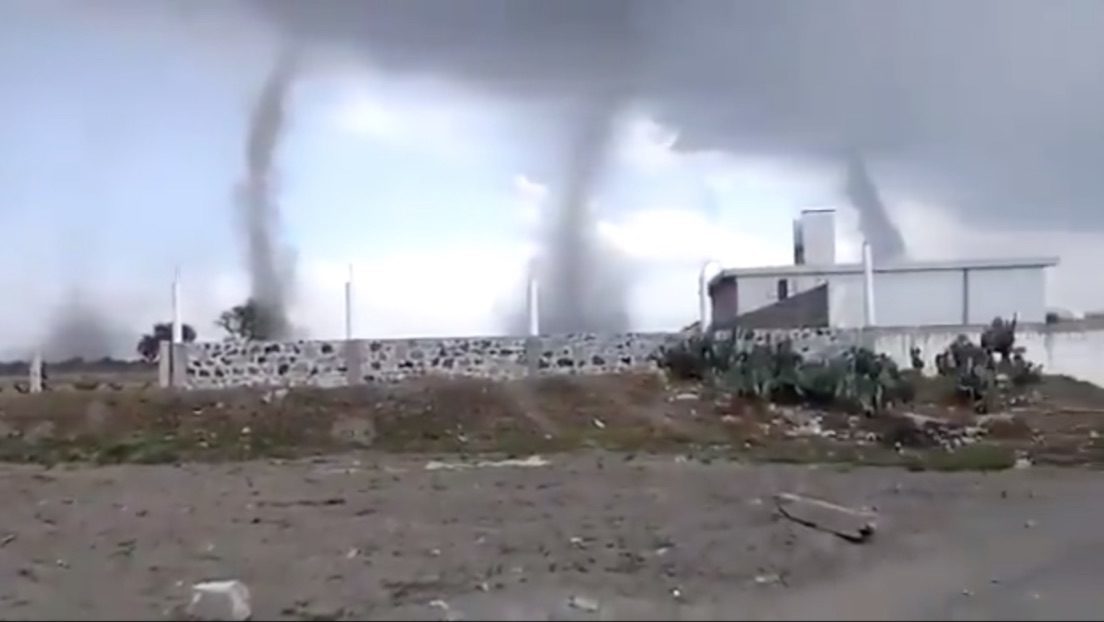 According to the Directorate of State Civil Protection, this Friday there would be storms with heavy rains, electrical activity, and possible hail fall in the Angelópolis Valley, Serdán Valley, Atlixco-Matamoros, Sierra Norte and Nororiental.
A week ago, a tornado corpse was registered in the community of San José Chiapa and Huamantla, in which a 19-year-old man died.
Source: d.elhorizonte.mx, impactonoticias.com.mx
The Mazatlan Post