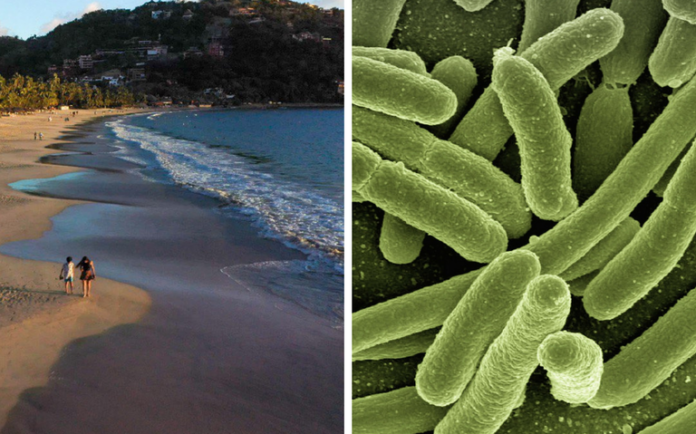 The Easter holidays are approaching, so the corresponding authorities of Cofepris carried out the sampling of seawater during the weeks prior to the vacation period, in which they determined which beaches are not suitable for travel since they represent a risk to health.
The body reported that it will update the information released by its "beach monitoring", which is carried out before the main holiday periods of the year: Easter, summer, and winter.
During the pre-holiday period of winter 2021, laboratory analyses carried out on more than two thousand water samples from the beaches with the highest public influx of the main tourist destinations in the country showed that 265 beaches are suitable for recreational use.
The beaches not suitable for vacationing, according to Cofepris, are:
Playa Hermosa, in Baja California
Playa Hornos, Suave and Tlacopanocha, in Guerrero
Sayulita Beach, Bahia Banderas in Nayarit
Why are these Mexican beaches not suitable?
The authorities indicated that they exceeded the established limits of 200 NPM of Enterococcus/100 mL, for which they are considered not suitable for recreational use.
On the other hand, the Hermosa Beach in Ensenada, Baja California, which is marked as not suitable by state and municipal authorities, is a health risk, since it represents the constant presence of black wastewater discharges on said beach.
The good news is that of the 270 beaches monitored in the country, 265, that is, 98 percent, are considered suitable for recreational use as they meet the quality criteria established as ranges of protection for the user population, while five beaches are considered unfit.
Sayulita Directorate of Tourism and the Oromaps and the Pro-Sayulita Civil Association
Statement
The last sampling of pathogenic indicators (fecal enterococci) was carried out on Sayulita beach on April 4 of this year, taking a total of seven seawater samples that were analyzed through a microbiological study in the renowned laboratory of SEAPAL Vallarta, yielding the result of <10 MPN/100 ml (less than ten) in all the samples analyzed, being well below the limit of 200 MPN/100 ml required for beach certification. 
The parameters within the norm were determined in the samples taken on the beaches and mouths of the Sayulita streams, with an excellent result for human recreational use.
Source: gob.mx/cofepris