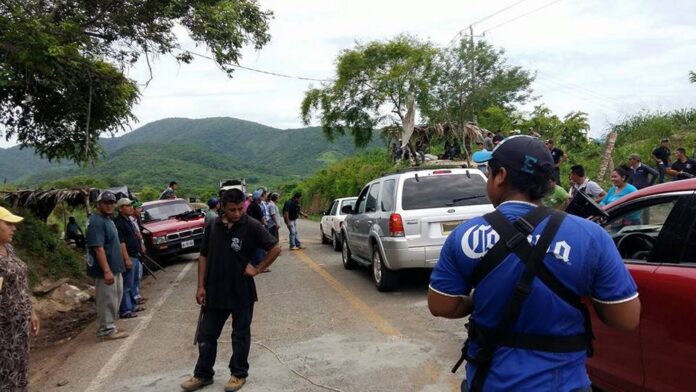 Among the information leaked by the Guacamaya group, after the hacking of Sedena, it was revealed that a group of alleged Russians trained self-defense groups in Guerrero.
MEXICO CITY.- In an email dated August 24, 2022, with the subject "for the attention of General. Efraín", a Sedena body reported that, between May 2 and 13, 2022, four men, presumably Russians, gave training courses to the Tlacotepec Community Police (PCT) self-defense group, in the municipality of General Heliodoro Castillo, Guerrero and which are directed by Salvador Alanís Trujillo.
The secretariat has identified a relationship between Alanís Trujillo and the Sierra Cartel, according to the documents released by the Guacamaya group .
Hacking to Sedena
 On the night of Thursday, September 29, a  security breach was recorded in the systems of the Secretary of National Defense (Sedena) by a group of hackers who extracted thousands of confidential documents from the government of the President of Mexico, Andrés Manuel López Obrador.
Those responsible for the hacking of Sedena was an organization that calls itself the "Guacamaya' ', a group of Central American activists who define themselves as "nature."
Self-defense groups in the areas with the highest poppy production in the country
This self-defense group emerged in 2017 and is located in one of the areas with the highest poppy production in the country, according to data from the Guerrero Coordination Group. Among their weapons are rifles, shotguns and pistols.
Sedena identifies a self-defense instructor
Bogdanov Rustam is one of the men of Russian nationality whom Sedena identifies as an instructor.
Rustam is linked to the European Bodyguard and Security Association (Ebssa), which provides tactical and weapons handling training in Mexico, but according to intelligence data, it is known that Sedena is investigating Bogdanov Rustam's links to crime. organized in the country.
Honorary Consul of the Russian Federation, is also appointed
Antonio Rullán Dichter, businessman and honorary consul of the Russian Federation in Acapulco, is the other name that comes up, but the same body initially discards it because of the relationship they themselves make of Dichter and the criminal group Los Rusos, which is antagonistic to the Sierra Cartel, an ally of Salvador Alanís.
The presentation of the Sedena has an information card with the main data of Bogdanov. He is a former operator of the Russian Special Forces Unit and the Anti-Terrorism Unit, they show the evidence (Facebook posts) of his presence in Mexico on the dates mentioned and a comparison of three photographs in which they indicate the physical aspects that Bogdanov shares with the instructor of the self-defense group.
The purpose of this course is to "train them to face their antagonists."- (With information from  Daniela Guazo ).