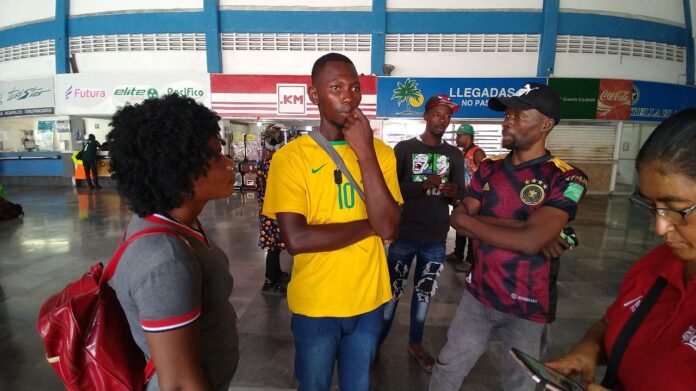 ZIHUATANEJO, Gro., May 16, 2023.- Families from Haiti are at the bus station in Zihuatanejo, Guerrero, since they were sent from Mexico City to document themselves at the Immigration offices, however, they were informed that They could not do their paperwork here and they did not provide them with more information.
The Haitian citizen René Cázales indicated, in an interview, that they intend to reach the United States, their transfer is difficult, but that there are people who give them food and now they hope to figure out how to return to Mexico City.
He added that for the moment approximately 50 Haitians will remain at the bus station, mostly men, a few women, and children.
They occupied chairs, tables and lie down inside the bus station, where they will remain until they decide to return to Mexico City, find a way to document themselves and move forward to reach the United States.
Source: Quadratin