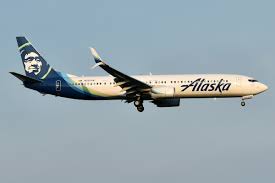 Alaska Airlines expands its operations in Mexico with the launch of two new routes to Ixtapa/Zihuatanejo starting in December. With the start of these services, the airline becomes the U.S. carrier offering the most destinations to the second busiest airport in the state of Guerrero.
"We have been flying to Mexico for 35 years. It is a favorite destination for many of our customers because of its culture, cuisine and beaches. Our new Saturday nonstop flights to Zihuatanejo from San Diego and Chicago add to our existing service to Los Angeles and San Francisco and give guests more options when planning their winter getaways", said Kirsten Amrine, vice president of revenue management and network planning for Alaska Airlines.
Starting in December, Alaska will have a capacity of 3,348 weekly seats between the United States and Zihuatanejo, representing a 27% increase in seat supply compared to the previous winter season, cementing its position as the leading international carrier in this market.
The Seattle-based airline will be the only company to have non-stop flights between San Diego and Zihuatanejo, with this new announcement the company will operate up to four routes between San Diego and Mexico starting in December. In addition, it will begin its first international service from Chicago in partnership with ALG Vacations.
Schedule for Alaska's new service to Mexico
Both begin Dec. 23, 2023, and end April 6, 2024.
Chicago O'Hare (ORD) – Ixtapa/Zihuatanejo (ZIH)
Chicago – Zihuatanejo Flight AS 1426 ORD 08:15 – ZIH 13:00 Saturday.
Zihuatanejo – Chicago Flight AS 1427 ZIH 15:50 – ORD 20:20 Saturday.
San Diego (SAN) – Ixtapa/Zihuatanejo (ZIH)
San Diego – Zihuatanejo Flight AS 1346 SAN 09:10 – ZIH 14:40 Saturday.
Zihuatanejo – San Diego Flight AS 1357 ZIH 14:10 – SAN 15:55 Saturday.
Both routes will be operated on Boeing 737-900 aircraft with 178 seats in three classes (16 First Class/24 Premium Class/138 Main Cabin) and roundtrip promotional fares are available starting at USD 464 from San Diego and USD 742 from Chicago.
According to data obtained by Aviacionline through the Federal Civil Aviation Agency (FAA), Alaska Airlines moved 1,776,742 passengers and 198.5 tons of cargo between Mexico and the United States in 2022. The airline's network of destinations in the Aztec country offers service to Cancun, Guadalajara, Loreto, Mazatlan, Puerto Vallarta, San Jose del Cabo, Ixtapa/Zihuatanejo and Manzanillo.
At Ixtapa-Zihuatanejo International Airport, 185,619 international passengers were mobilized in 2022 according to data obtained through OMA Aeropuertos statistics. This represents an 85.6% recovery in passenger traffic compared to 2019 levels.
TOP 10 of Zihuatanejo's main North American routes.
(Information obtained through the CAIA)
Los Angeles: 63,221 passengers served by Alaska Airlines and United Airlines.
Houston – Intercontinental: 20,775 passengers served by United Airlines.
Calgary: 18,188 passengers served by WetJet.
San Francisco: 10,815 passengers mobilized by Alaska Airlines.
Phoenix – Sky Harbor: 10,228 passengers moved by American Airlines.
Minneapolis – St. Paul: 9,019 passengers moved by Sun Country Airlines.
Dallas/Fort Worth: 7,851 passengers moved by American Airlines.
Chicago O'Hare: 7,428 passengers served by United Airlines and Volaris.
Saskatoon: 1,751 passengers moved by Sunwing.
Edmonton: 1,011 passengers served by Sunwing.
Source: Aviacion Line