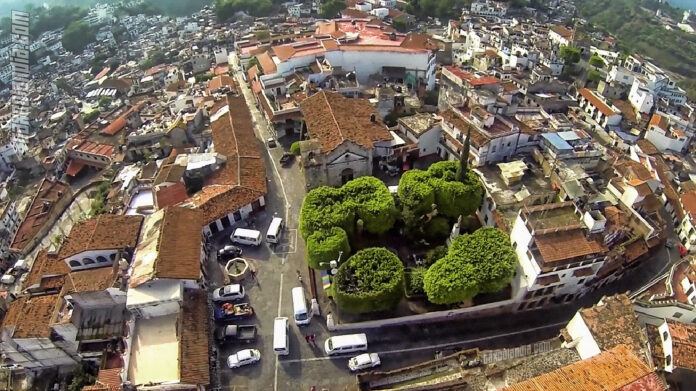 In the heart of the Pueblo Mágico is located the statue in honor of this historical figure, who was also the second president of Mexico.
The National Holidays have already begun, although it is not yet the festive date, the large cities, as well as the Magical Towns of Mexico, are already preparing for this September 15, so many national symbols and decorations have taken over the public space.
Among the most emblematic figures of the Mexican Independence Movement is General Vicente Guerrero, who was the second president of Mexico in 1829, and during his term he promoted free education, and on September 15, 1829 he abolished slavery in the country with a constitutional decree.
Despite the great changes he wanted to make, Vicente Guerrero was overthrown by the coup d'état led by Anastasio Bustamante who sentenced him to death.
There is a Magic Town in the state of Guerrero that honors this national hero who sought equality in the country. This is Taxco, mostly known for its silver production and its buildings made with red or pink quarry, which is located in the mountains, so it has a magnificent view.
The town is located an hour and a quarter from Morelos, and in the Historic Center of Taxco is the Vicente Guerrero Park, which honors this character in the history of Mexico. This place has endless places to visit if you take a GETAWAY, we will tell you about some of its main attractions:
Discover the pink quarry parishes: In the streets of the center, one of the obligatory stops is to visit the Parish of Santa Prisca and San Sebastián which were built with pink quarry.
Silver market: Among its cobbled streets you will find several places where you can find jewelry and unique pieces made with silver, to take home a souvenir of this Magical Town.
Cacahuamilpa Caves: Almost half an hour from Taxco are located these incredible caves where, in addition to enjoying the underground landscape, you can also rappel and climb.
Blue Pools of Atzala: Just a few meters from the town, these natural pools are located with turquoise waters, where you can immerse yourself and cool off in a natural space straight out of a fairy tale.
  Source: Escapadah