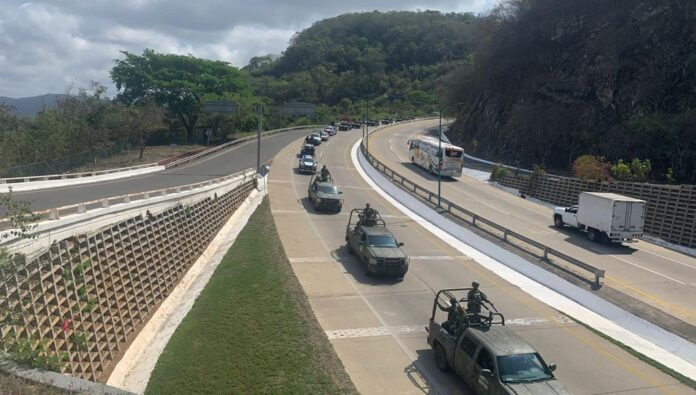 The Secretary of National Defense (Sedena), through the 27 Military Zone, informs the general public that, from this date and until June 12, 2022, it will be implemented in the municipality of Zihuatanejo de Azueta, Guerrero the "Operation Zihuatanejo".
The foregoing is in order to reduce the rates of intentional homicides and increase the seizure of weapons, drugs, cash, and any other property that is related to the illicit activities of organized crime.
For this reason, the Mexican Army Troops belonging to the 48, 68, and 109 Infantry battalions, as well as the 4 Group of Mortars Cal. 81 mm. jurisdiction to the 27 Military Zone, are carrying out the activities of their competence.
With actions like this, the Armed Forces endorse their commitment to the people of Mexico to ensure and safeguard their well-being and safety, affecting the interests of criminal organizations that seek to challenge the actions of the authorities and put the health of Mexican families at risk. .
Source: vozihuatanejo.com.mx, elsoldeacapulco.com.mx