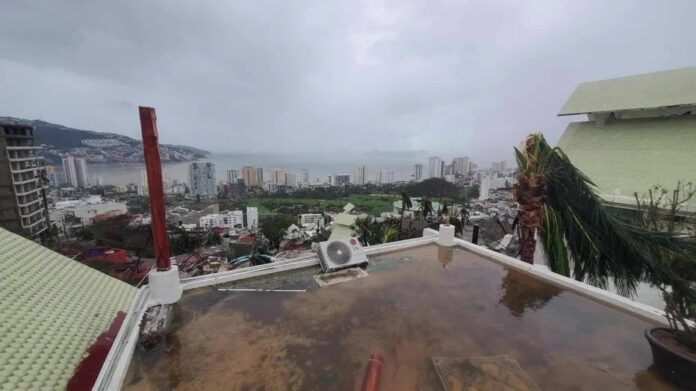 A couple from Riverview recently finished building a house in Acapulco, Mexico that was hit by a Cat-5 storm.
Patty Kearney and Al Pravato met in the Tampa Bay Area.
Their home was destroyed after Hurricane Otis, a category five hurricane, made a direct hit over Acapulco, turning the tourist city into what they're calling "a warzone."
While the storm was passing over them, they say it sounded like a freight train roaring by, their whole house was shaking.
"You gotta decide, do you want to live or die. I want to know right now, either way I'll support it. And she said, 'I want to live,'" recalled Pravato. "I said okay, I am getting us the heck out of here, and that's what we did."
They were keeping their eyes on reports from the National Hurricane Center.
Before the storm hit, Pravato said Hurricane Otis increased to a category four but was staying far enough off the coast to where they weren't too concerned.
He said within an hour, it intensified to a Cat-5 and was heading straight toward Acapulco.
After the storm passed, it took about a week for them to get out.
Most of the city had no electricity, no water, and no food. They say people were looting stores and people's homes.
They sheltered-in-place in their stairwell with their three dogs. The couple said it was a pretty traumatic experience and that they are just grateful they're alive.
Source: Fox 13